About Us
---
Learn About How We Started!
Starting Macarons.sg was a dream come true for us, but this dream didn't come easy. Watch this video below by Epson South East Asia which told our story in a short 1 min 30 sec film.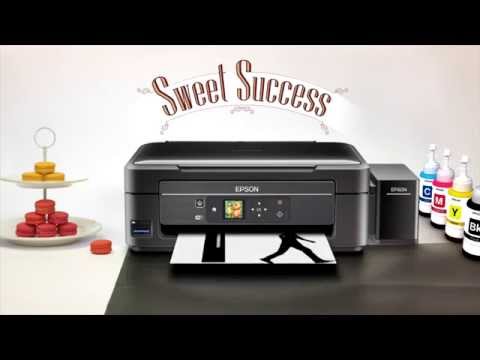 We want to thank Epson South East Asia for the privilege of being featured on their Youtube channel, and sharing our story with the world.
Home of The Best Macarons In Singapore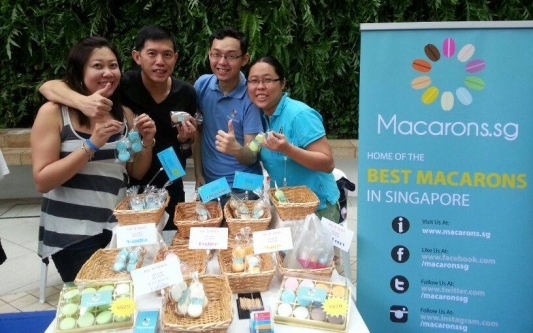 We are Macarons.sg, and we serve great tasting macarons in Singapore. See the rating on our facebook page and you'll know that to be true.
Macarons in Singapore have been gaining much popularity lately, and it's getting more and more common to see them in shopping malls, cafes, and restaurants.
However, if you've tried them, we're sure you find many of them way too sweet for our local tastebuds.
And That's Where We Come In…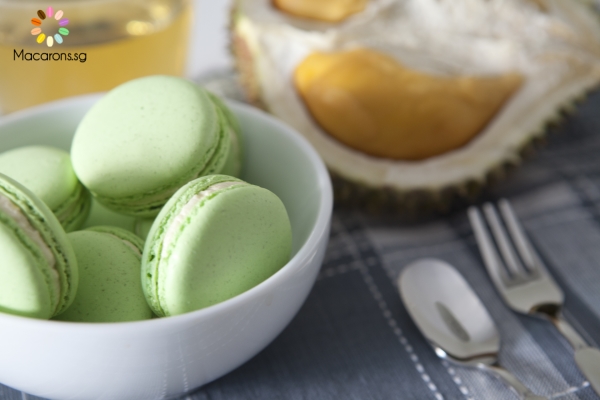 Our Special Local Flavour, The Mao Shan Wang Durian
Furthermore, we also do flavours that are well loved by us Singaporeans, such as Mao Shan Wang Durian, Asian Honey Mango, Chinese Lychee and more.
If there's one reason why people love our macarons in Singapore, it's because they are less sweet compared to the conventional macarons you find sold elsewhere.
And month after month, our flavours are always increasing. Check out our flavours here to see what we offer.
And That's Not All…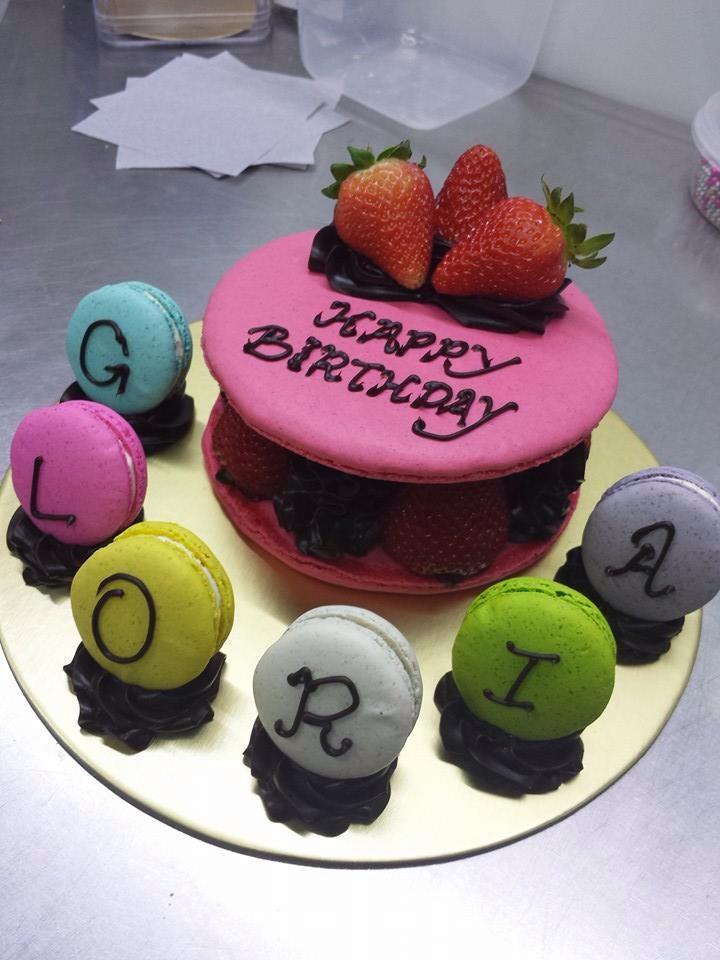 A Giant Macaron Cake For a Birthday
Besides our conventional regular sized round macarons, we also offer 5 inch macarons, wedding packages, baby shower door gifts and more.
Some things that allow our macarons in Singapore to stand out are our unique macaron products.
Surf around our site for more information.
And we will even go one step to customize them to your requirements if it's within our means, because we believe macarons can be special desserts to share with you loved ones.
Unsurpassed Customer Service…
Yes, we are proud of serving the best macarons in Singapore, but we also take a lot of pride in serving you, the customer, well! If our macarons and services don't make your day, it won't make ours either.
That is why our testimonials often have people praising us for our unsurpassed customer service experience. Talk to us and let us serve you, and get the good service you deserve.
Ready To Order?
Visit our macarons menu page, and you can follow the instructions there to do your ordering. If you're confused, just give us an email and allow us to help you out.
Have a pleasant day checking out our macarons in Singapore!