Getting To Our Shop
---
As we have just moved, we believe it's best to give you guys some information here as to how to get to our shop more easily.
And in case you haven't gotten our shop's address, here it is:
210 Syed Alwi Road
Singapore 207743
Opening Hours: Mon – Fri, 10.00am to 7pm. Sat,Sun and PH closed.
Below are instructions on how to get to our shop either by bus or the MRT.
Getting There By Bus:
– To be updated –
Getting There By MRT:
1) Lavender MRT Station – EW Line (10 mins walk)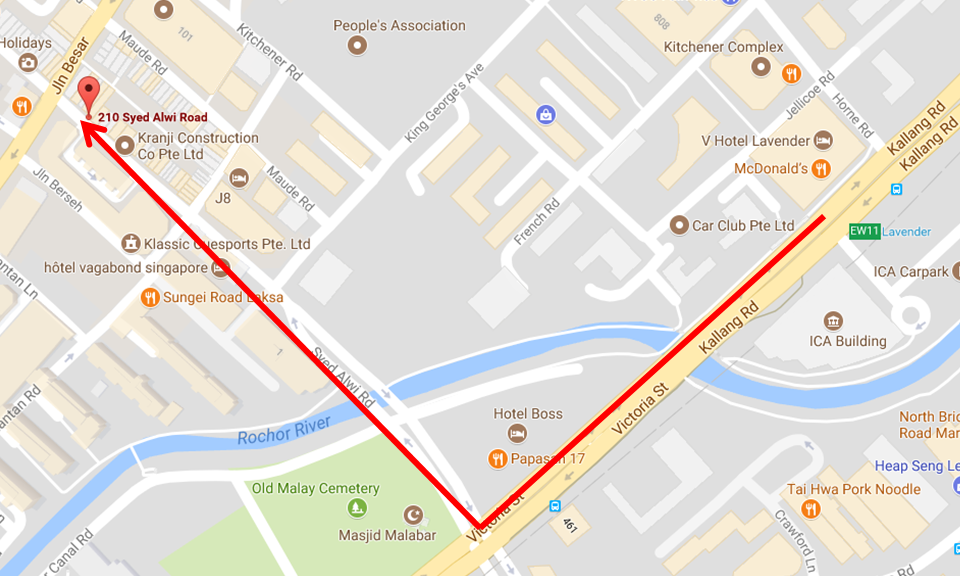 Exit the control station that's opposite the ICA building. Once you're out, turn right and walk along Victoria Street until you come to a main cross junction, just by Hotel Boss, and opposite Masjid Malabar mosque.
Turn right again and walk along the pavement along Syed alwi Road. You will have to cross 1 or 2 minor roads along the way, before reaching our shop house unit at 210 Syed Alwi Road.