Catching Up With Ex Roomie Over Durian Macarons in Singapore
---

Above: My ex NTU roomie David Tan and I. Look how he's smiling from ear to ear while holding the durian macarons…
To me, nothing beats spending time with a long time friend who reciprocates your friendship, and 3 years after we last met, we finally met again, over a plate of durian macarons!
David's an avid durian and desserts lover, and the durian macarons were a match made in heaven for him…
And how else better for David to share this with his wife to be, Beirong, who happens also to be an avid durian and dessert lover?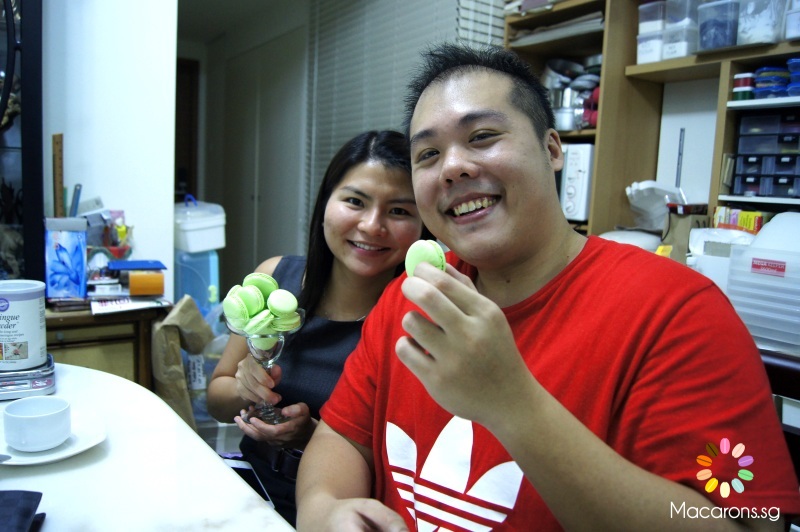 Above: David and Beirong, with the durian macarons.
To David: Thanks a lot pal for being a great roomie! My hearty congratulations goes out to you and your wife to be, Beirong. May you two experience everlasting marital bliss! 🙂