Singapore Macarons Gift Sets For Nephew Darryl's Birthday Guests
---
Error: external images are not supported.
Above: Passion Fruit (yellow), Lychee (pink). Durian (green) and Oreo (white) macarons
This week was my nephew Darryl Poh's birthday, and because he had malaysian relatives and friends coming over, his mom requested for some macaron gift sets to be given to them as gifts for showing up for his birthday.
I didn't have any new flavours since CNY to offer, so I decided to go with some CNY flavours as well as the improved Oreo flavoured macaroms which kids absolutely loved!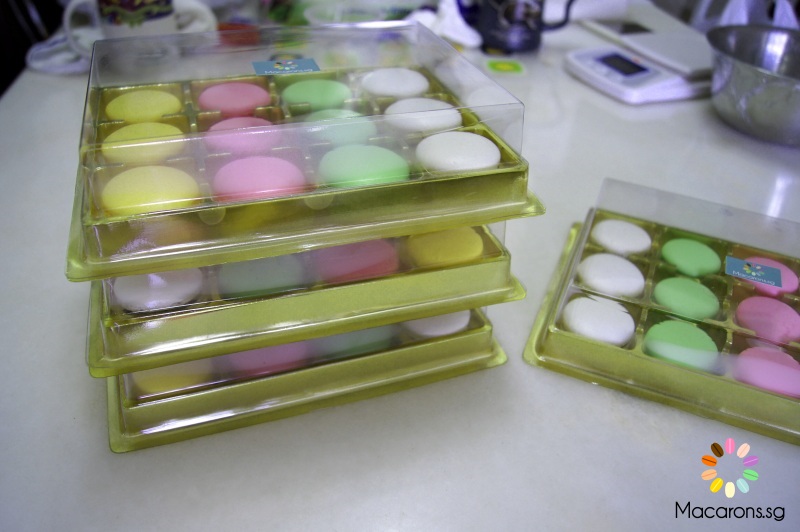 Above: The gift sets, ready to be given away.
It's sad to say that I'm limited on the flavours of the macarons. And thus far, I've only got a handful that were successfully made into nice flavours, namely:
Mandarin Orange

Lychee

Passion Fruit

Oreo (or cookies and cream)

Mango

Chocolate

Blueberry

Macha Green Tea

Raspberry
I'll need to work hard to add more to my collection of flavours, and thus far, in the works are:
Mocha

Latte

Lavender

Rose

etc…
Hopefully by then, I'll be able to make a wider variety of flavours and perhaps, exotic ones too. 🙂