American Blueberry – OUT
---
Error: external images are not supported.
From The Home of The Finest Berries…
Do a quick search on the internet, and you'll realize that while blueberries are native to many countries, the United States of America produces the most blueberries each year anywhere in the world, putting them at the forefront of blueberry production.
So Why American Blueberries?
Because they are at the forefront of blueberry production, we know we can't go wrong when we use blueberries from the Americans.
Afterall, we do want the best fruits to be used in our macarons.
How We Make Them…
Being mild in taste, when combined with our famour Italian buttercream, blueberries tend to taste blend.
That is why we will carefully blend our blueberries such that they don't end up being a liquid puree without any pulp left.
And it's the chunky pulp that brings out the extraordinary blueberry taste you get from our macarons, making you come back for more.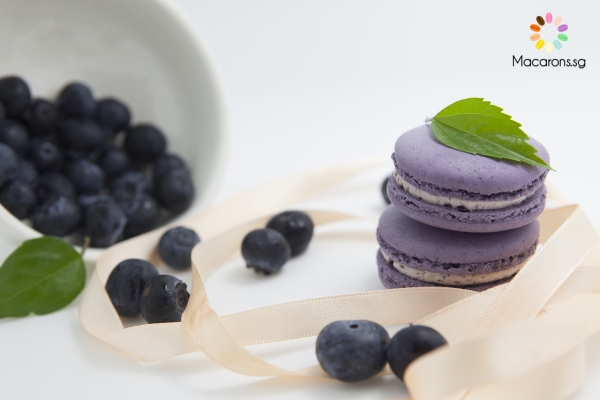 American Blueberry Macarons Are Popular With…
Kids, and young adults, period! Our statistics show that these 2 groups of people love our blueberry macarons the most, and we believe it's because they are able to relate most to blueberries in desserts like cheesecakes, tarts, pies, waffles and more.
Planning a kids or young adults party, then our American Blueberry macarons simply can't go wrong.