Chinese Lychee – OUT
---
Error: external images are not supported.
Once An Imperial Fruit In China…
Now as a macaron flavour available to you from Macarons.sg.
History tells us that the lychee was the favourite fruit of Yang Guifei, the favoured concubine of the Chinese Emperor Xuanzong, that he would send his men to ride thousands of miles to fetch the prized fruit for her.
And according to history, horse men have died of exhaustion along the way as they had to rush the easily perishable fruit back as fast as they could.
And while we don't have to rush lychees back in order to enjoy them like in the old days, we Asians certainly know how prized the lychees are to us chinese.
Why Chinese Lychee?
Though grown in more parts of the world now and not just in China, it's still an undeniable fact that the Chinese have mastered the art of growing and cultivating the best lychees in the world because of its long Chinese history.
And as always, here at Macarons.sg, only the best fruit purees can be used in our macarons.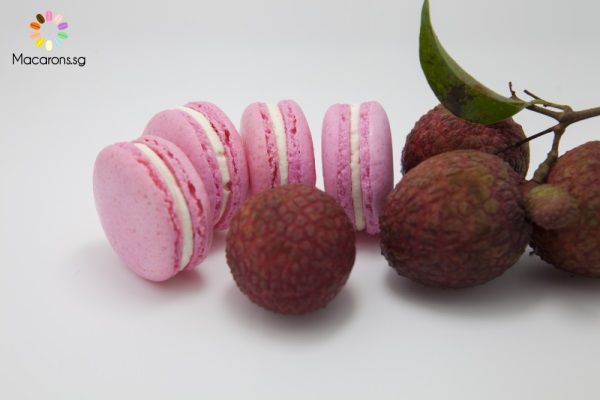 How We Make Them…
Using our famous Italian Meringue buttercream as the base for the filling, we infuse the right amount of Chinese Lychee Puree into it before filling them between 2 macaron shells.
And because of the amount of puree we had to use, we had to be careful to beat the cream correctly to ensure the lychee puree combines well with the buttercream so that it will not wet the macaron shells.
It's this care and attention to detail that we pay to this process that we get the perfect Chinese Lychee Italian meringue buttercream that's been so well loved by our customers.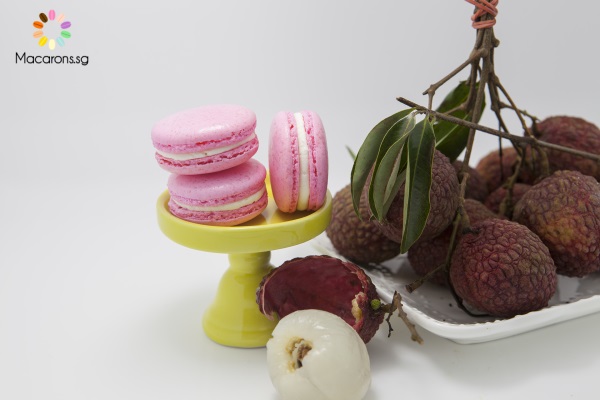 Chinese Lychee Macarons Are Popular With…
Everyone! And we mean it!
We've yet to find a person who doesn't love the unique sweetness of lychee, and we will highly recommend the Chinese lychee macarons for everyone who want to get macarons that will be loved by all!
So do you need an all rounded favourite? This is it!