Macaron Doorgifts
---
You'll be pleased to know that we offer a number of different packaging options you can choose from to suit your events.
These range from the cheaper casual options to the more expensive elegant options. But no matter what your needs are, we're sure to find something that will suit your event.
Click on the tabs below to check out our available doorgift options…
1pc Basic Plastic Wrap with Golden Tie and 32mm Round Sticker Labels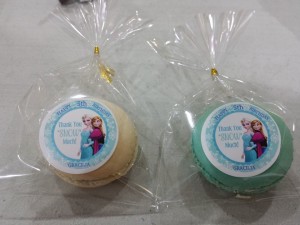 Packed in one macaron per pack, this affordable packaging option works really well for mass events such as fund raising events or a big scale doorgift giveaways.
2pcs Square Box With Ribbon and 32mm Round Sticker Labels
(Most Popular!)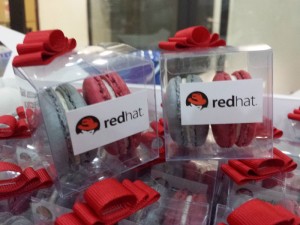 By far our most popular doorgift packaging, the 2pcs box not only look great for dinner and dance events, they are just the right size for wedding favours without looking overly bulky that steal the limelight away from the bride and groom.
What's more, you can choose the ribbon colour that goes with this packaging.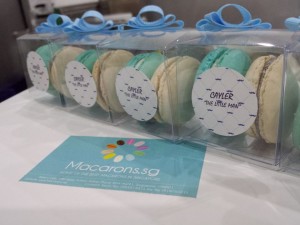 3pcs Rectangle Box With Ribbon and 32mm Round Sticker Labels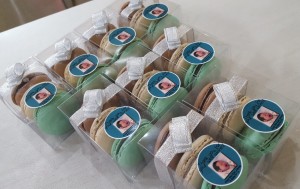 This is the packaging most ordered by big brands doing product launches.
The reason?
Our clients always say that it's because 3pcs of macarons are just nice for dessert after the main meal, and many clients and VIPs are always very happy with them.
6pcs Rectangular Clear Box With Ribbon and 32mm Round Sticker Labels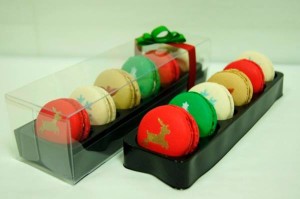 So special and gorgeous is this 6pcs packaging, we had to use it for one our Christmas gift sets.
And while we know this package is a little big as a doorgift, we have customers that use these as a simple gifts to their guests for baby showers, or for closed regional events where these were only given to important VIPs.
And such was the case for Epson, one of our happy customers.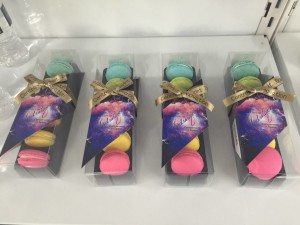 IMPORTANT NOTE:
While all our door gift options above come with sticker labels, please do note that we do not do the design of the labels for you.
You must give us your design in .png or .jpg format, in at least 300dpi for printing. Be sure to give us your artwork as early as possible when you place your order so there will be time for printing.
Macaron Doorgift FAQs
1) Do you have any other packaging other than the ones stated here?
Unfortunately, we do not have other packagings at this moment, other than what you see here on our webpage.
2) Can I provide you with the kind of packaging I want, and ask that you help me pack them in?
This will really depend, because certain packagings are really hard to work with. So it will have to be approved on a case by case basis.
Also, you will have to pay for additional man hours that we will take up for the special packing arrangements that we will have to make. The additional charges will depend on the complexity of the packaging.
3) Can I request for custom flavours to be made?
Here at Macarons.sg, we take pride in serving you the best macarons possible.
And because we want to make sure a macaron has been tried and tested here at our bakery before selling, we won't be able to take in orders for custom flavours that have not been tested before.
4) Can I request that you make the macarons less sweet?
Our macarons are made with the lowest level of sugar to ensure that they are stable enough for baking, yet won't turn out too sweet.
Hence, we won't be able to reduce sugar levels any further.
Having said that, our macarons will be less sweet compared to the original french macarons. So you need not worry about them being overly sweet.
5) Can I add customized printings on my macarons?
Sure! One word of advise though.
For printed macarons, we will strongly encourage that you take the flat laying macaron towers so your prints can be clearly seen.
An additional $0.50/print applies for this option, and instructions can be found in the tutorial video below.
6) If I need my macaron doorgifts on a weekend, and you're not opened. So how do I do self collection?
For such timings, we suggest collection on a Friday evening. Our macarons keep well for up to 7 days in the fridge, so the macarons will still be fresh for a weekend setup.
Email Us To Order
Ordering your Macaron Doorgifts is simple!
Send us an email with the title "Macaron Doorgifts Order", along with:
1) Your pre-filled PDF order form: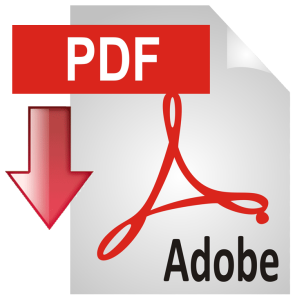 Download Macarons Doorgift Order Form Here
You have to be able to download Adobe Acrobat Reader in order to download and fill in the above form. So in case you don't have Adobe Acrobat Reader, download it here.
[youtube width="640″ height="360″]https://www.youtube.com/watch?v=u2Qos7y601k[/youtube]
To better understand how to fill up the PDF order form, watch the video above to understand how to order your Macaron Doorgifts.
Be sure to rename your order form by using the "Save As" button in Adobe Acrobat Reader, and then renaming it as Macarons_Door_Gifts_Order_Form_YOURNAME.pdf, where "YOURNAME" will be your name in full so we know it's from you.
2) Your necessary .jpg or .png image files
If you've gone through the tutorial video already, you'll understand that you need to send us your images (if any) so we can proceed with some parts of your order.
Be sure to name them and then list them down in your order form as taught in the video.
We'll then reply you within 24 hours to inform you if your order has been successsful.
IMPORTANT NOTE: Do order at least 2 weeks in advanced as we need to make sure your required flavours are in stock, and that we will have sufficient time for your order.
HAPPY ORDERING!