Welcome to Macarons.sg 2
---
Welcome to Macarons.sg 2
Give Our Macarons As A Gift Today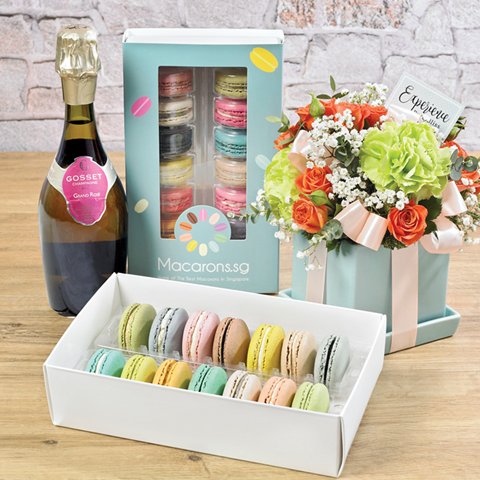 *picture courtesy of NoelGifts.com
Want to give a loved one our macarons along with either flowers or a bottle of Champagne?
Now you can! Because Macarons.sg has partnered with Noel Gifts Singapore just to help you with that.
Choose between giving our macarons along with flowers (halal option) or with a bottle of champagne to celebrate that special occasion.
Shop at Noel Gifts by clicking the respective buttons below.*
Macarons With Flowers (Halal)
Macarons With Champagne
*Note: You'll be directed to NoelGifts.com to purchase the respective bundles. You will be abiding by their T&Cs when purchasing the macaron bundles. Macarons.sg will not be held responsible for any lapse of service on their end.
Our Specialties
Our Bestsellers