Welcome to Macarons.sg
---
Here is where you'll find uniquely made Singapore macarons that are not so sweet to cater to the local tastebuds, and flavours not found commonly in other countries.
It's truly the home of the best tasting macarons in Singapore, for Singaporeans.
CNY 2018 SPECIALS!
Available from now till 28th Feb 2018
Come try our LIMITED EDITION CNY macaron flavours, the Pineapple Tart, and the Mandarin Orange.
Guaranteed to satisfy your tastebuds, come down to our store to try these LIMITED EDITION macarons only during this CNY period!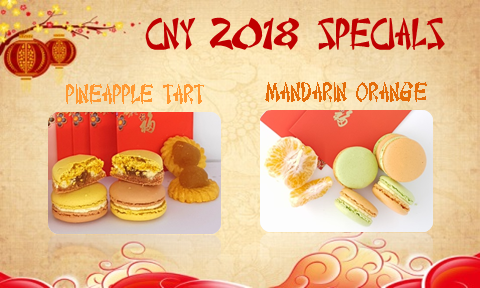 WHILE STOCKS LAST ONLY! Hurry before they are ALL GONE!
Visit Us At Our Outlet
Want to purchase our macarons?
We're situated at the Jalan Besar area, and you can find us at the following address: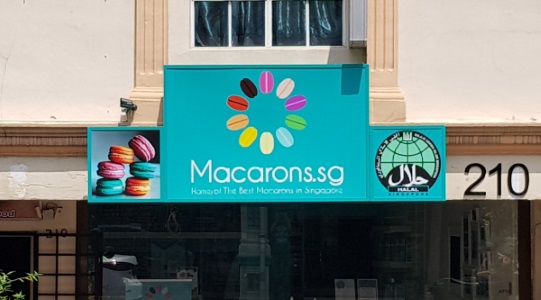 210 Syed Alwi Road
Singapore 207743
Opening Hours:
Mon – Fri, 10.00am to 7pm
Sat, Sun and Public Holidays, Closed.
Need help getting to our new shop? Do check out our instructions below:
Learn How to Get To Our Shop Here
Check Out Our Macarons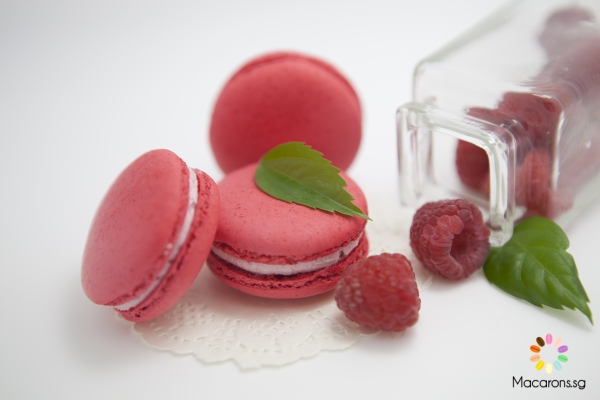 You'll be glad to know that we offer an array of flavours to tantalise your tastebuds.
From the classic favourites like Colorado Rose and Double Chocolate to local favourites like Mao Shan Wang durian and Chinese Lychee, you'll truly be spoilt for choice.
Don't take our word for it. Check out our flavours for yourself…
Try All Our Flavours At A Discount!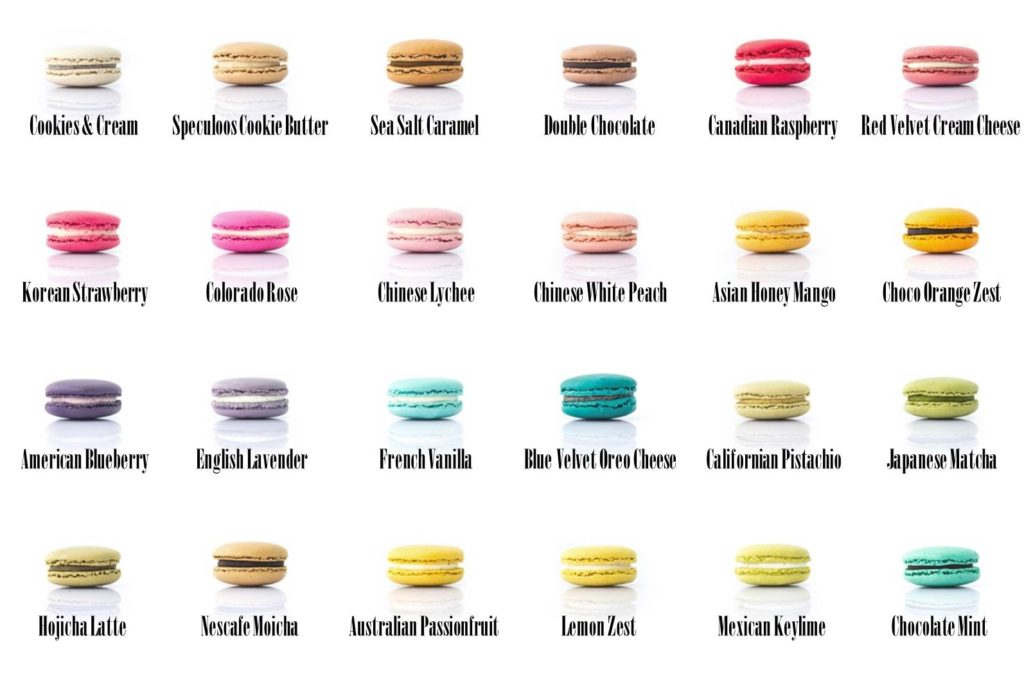 Ever wanted to try all our flavours at one go? Now you can, and we will even give you a discount for that!
Check out our macarons deal at Fave.sg and enjoy up to 50% discount off our normal price!
Remember to check all Terms and Conditions for our deals at Fave.sg before buying.
Check Out Our Fave.sg Deal Here
Introducing Our Printed Macarons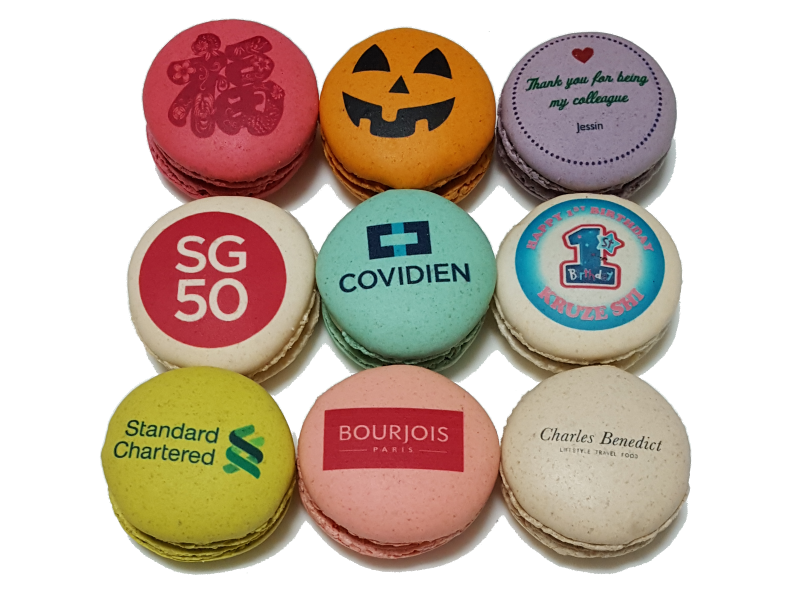 Using the latest technology in dessert printing, these macarons will no doubt grab the attention of your guests, visitors, and VIPs during your events.
Print your brand logos to create more awareness, festive greeting messages to impress your precious clients, photos to commemorate your special events, and much more!
The possibilities are endless! Click below to find out more!
Note: Macarons printing is not applicable for our Fave.sg deal
Check Out Our Printed Macarons Here
Read Our Testimonials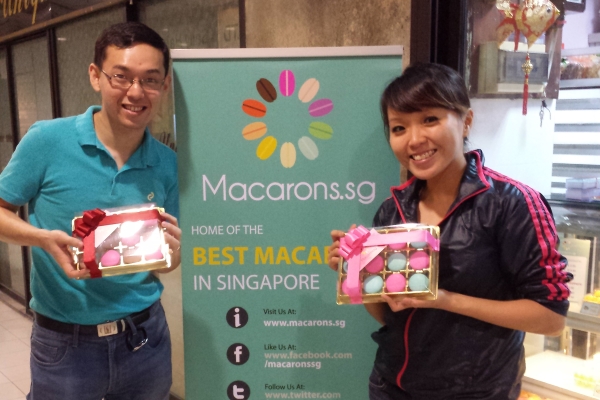 We pride ourselves as being the best in Singapore. But don't just take our word for it. Why don't you hear what the rest have to say about us…
Click below to read our Facebook reviews.
Read Customer Testimonials Here
Looking For Macaron Doorgifts?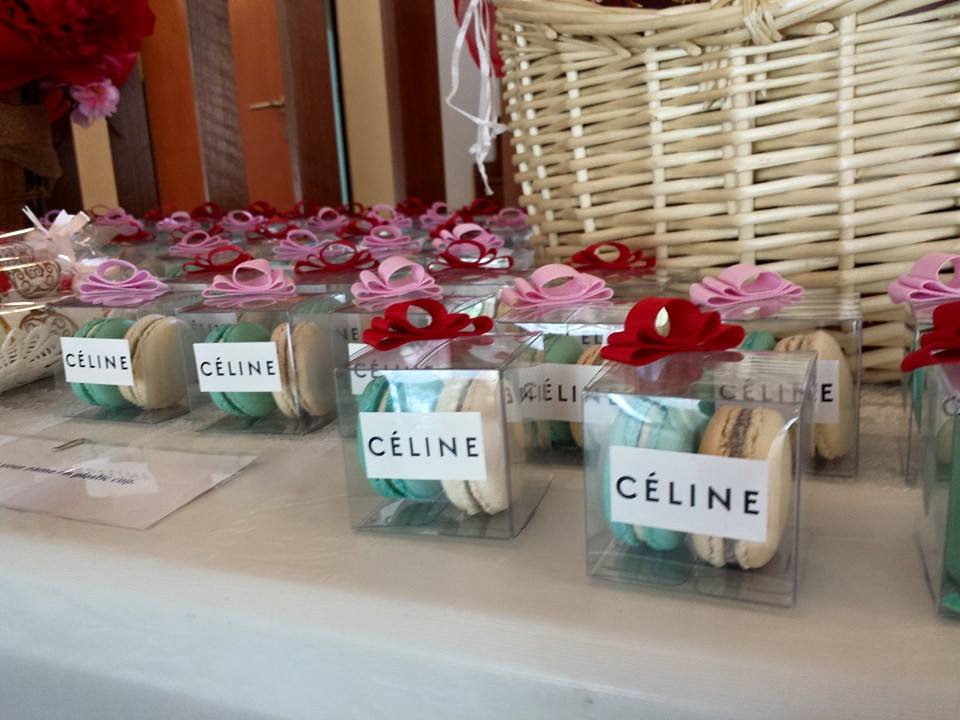 Macarons add a level of classiness to any event. No wonder macaron doorgifts and favours have been gaining popularity all over the world, including Singapore.
Sounds unbelievable? Try giving macaron doorgifts or favours for weddings, baby showers, house warming parties, birthdays, dinner and dance, and more, and see the response on the faces of your guests.
Check Out Our Macaron Doorgift Packages Here
Want A Special Celebration Cake?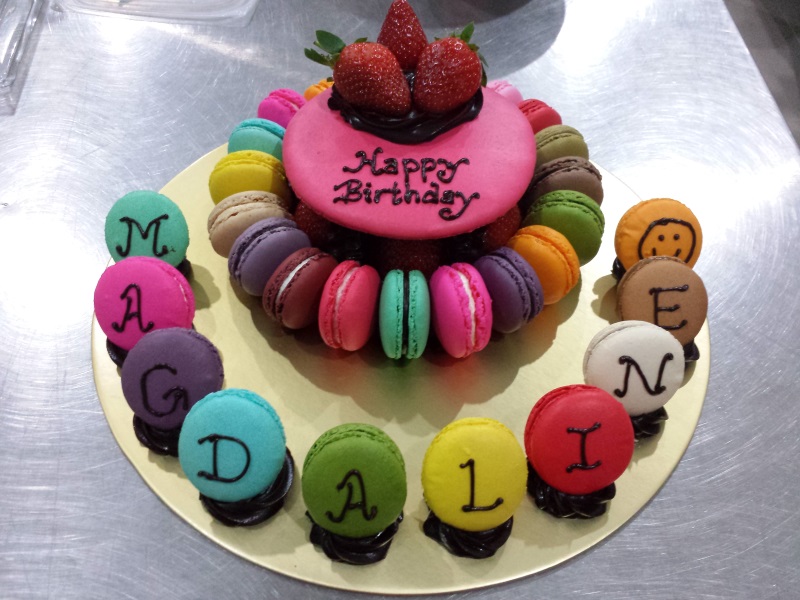 We're proud to present to you a one of a kind giant macaron (5 inches in diameter) that you can double up as a mini cake for a special celebration.
Use them for birthdays, anniversaries, wedding engagements, hens night, baby shower, and more…
And did we say? They are really rare and special!
We mean, try finding them somewhere else in Singapore and see if you can find something this special and unique.
Check Out Our Giant Macaron Cakes Here
Macaron Towers For Your Next Event?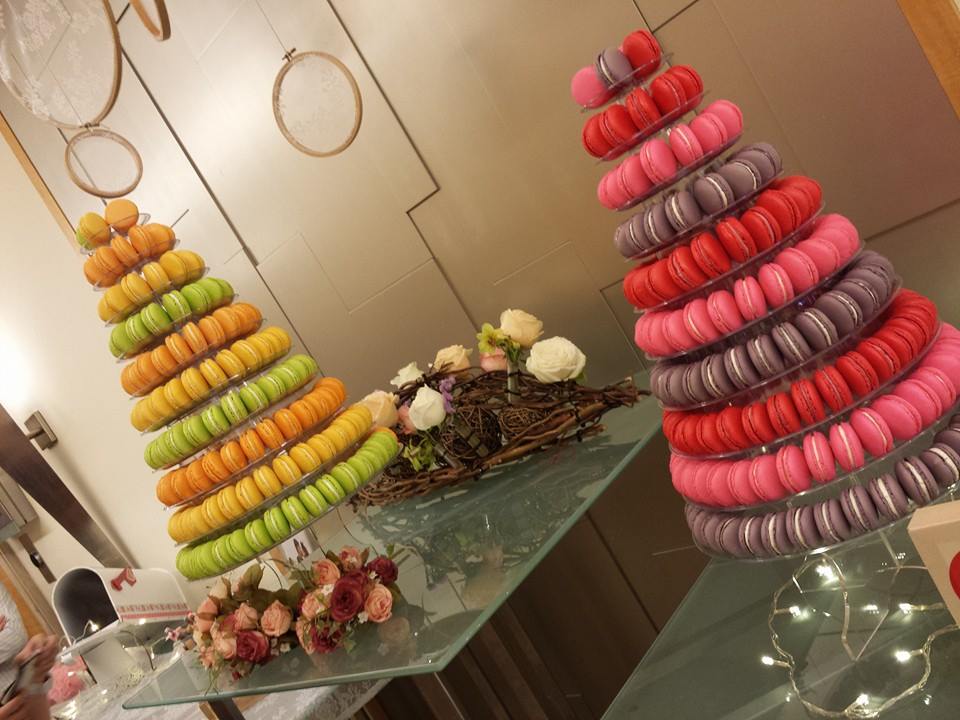 Suitable for weddings, grand openings, birthdays and more, there's no better way to bring elegance and style to your event than with a macaron tower.
But that doesn't mean you need to burn a hole in your pocket to have them. We have several sizes that you can choose from, so you're bound to find something that will suit your event and budget.
Check Out Our Macaron Towers Here
We Can Cater To Your Corporate Event!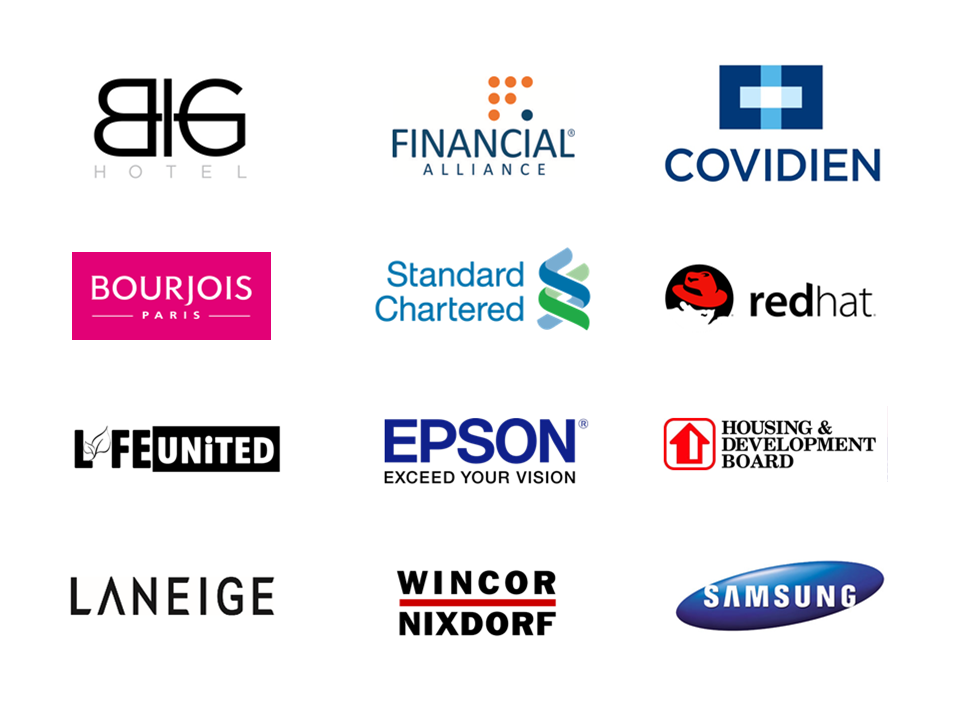 If you're looking or macarons for your corporate event, then look no further than Macarons.sg.
We have many flavours, are able to customize colours for you, print your logos on the macarons for you, and much more.
In fact, check out a list of our satisfied Clientele and see for yourself if we're more than qualified to provide macarons for your corporate event!
Have A Question? Contact Us…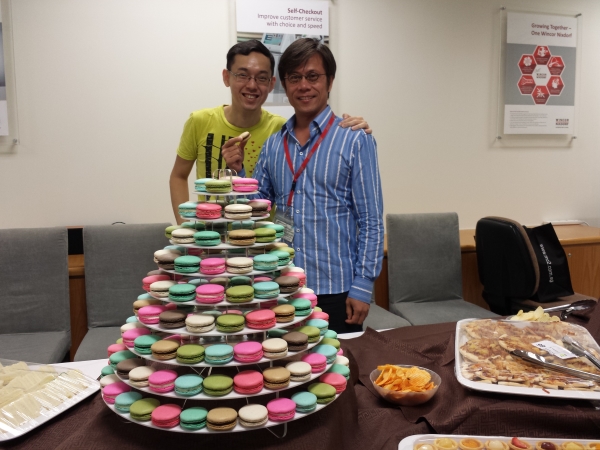 We often get questions on bulk orders, customizations, corporate packages and more. Do you need to have a query answered? Contact Us Below: