Printed Macarons
---
People have always wondered, what's the best way to personalize their macarons for their events, be it weddings, birthdays, corporate d&ds, media events, product launches, etc.?
Well, introducing the newest additions to the Macarons.sg arsenal, the printed macarons.
Really, there's no better way to add your branding logos, message, initials, and more, to macarons that will enhance the perceived value of your event.
Get The Best Customized Macarons Ever!
Of course, don't just take our word for it.
Take a look at the these macarons we've done thus far in our shop, and be amazed at their level of detail!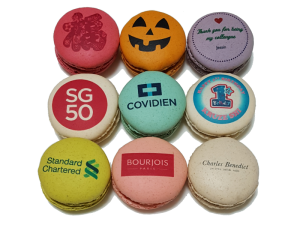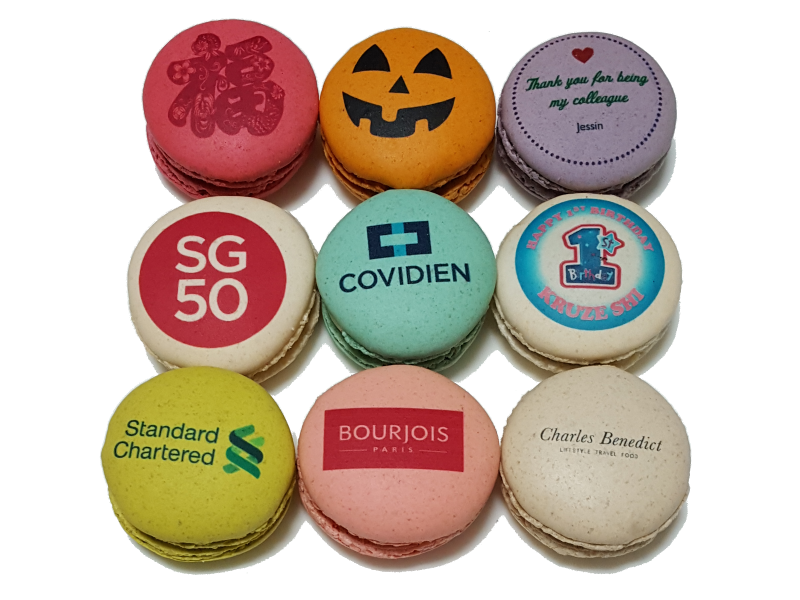 Imagine how these little printed desserts can help your event look so much more impressive to your guests.
These Printed Macarons Are Popular!
You might not know this. It's because of the overwhelming customer requests for such customized macarons that we decided to bring in the technology.
Corporate brands know how important branding is to their business events, that they are willing to pay top dollar to have their branding in front of their customers all the time.
That includes branding even on the food they serve too!
And now, Macarons.sg makes it possible for you to have these macarons for your event.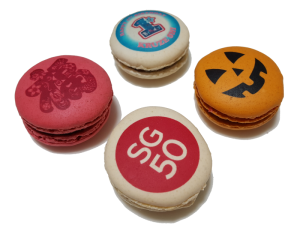 Make Your Celebrations Special!


Leave A Lasting Impression!
Just click through the tabs below to see what we have achieved so far for our corporate customers, and how you can do the same.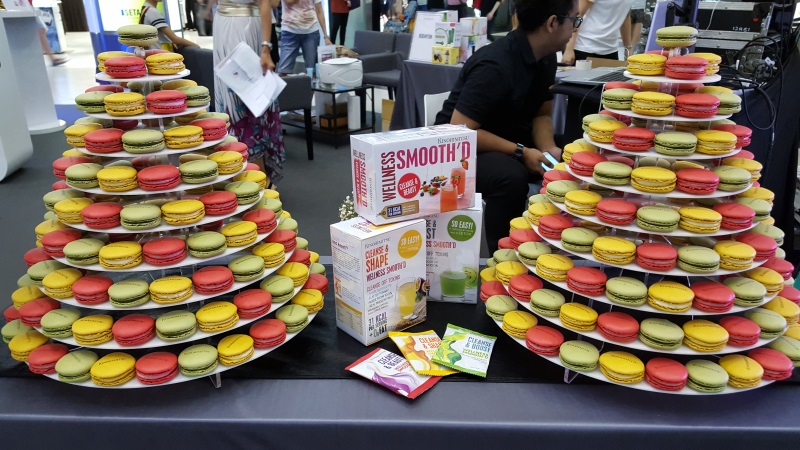 Kinohimitsu Media Event At Tampines Mall (Macaron Towers)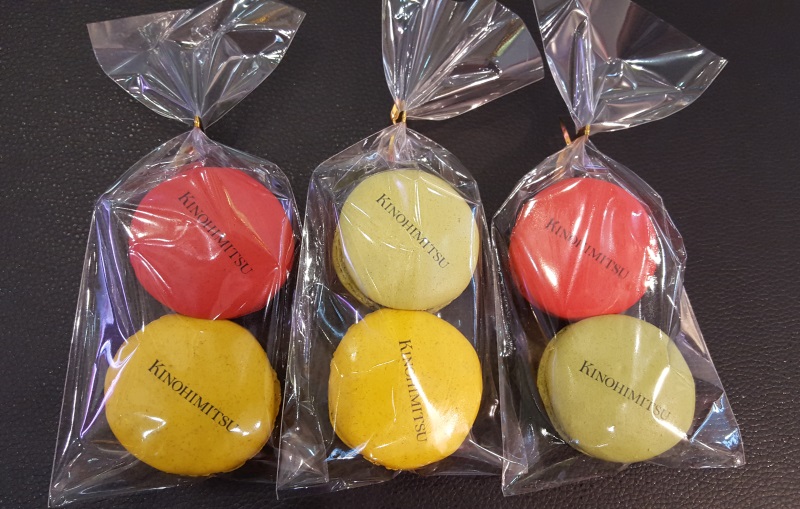 Kinohimitsu Media Event At Tampines Mall (Doorgifts)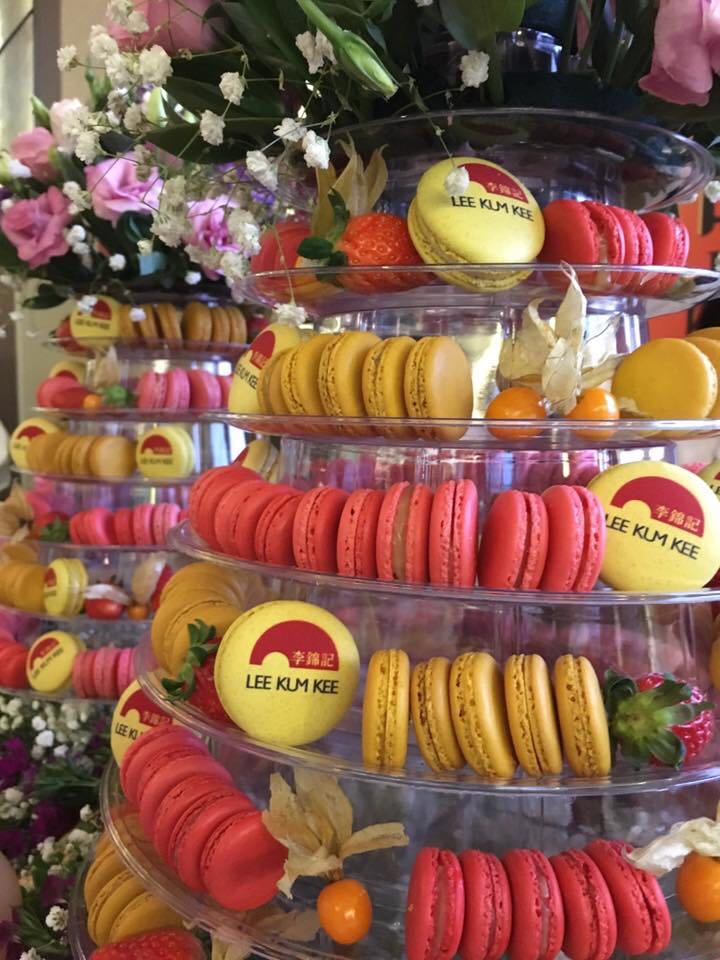 Lee Kum Kee Macarons For World Gourmet Summit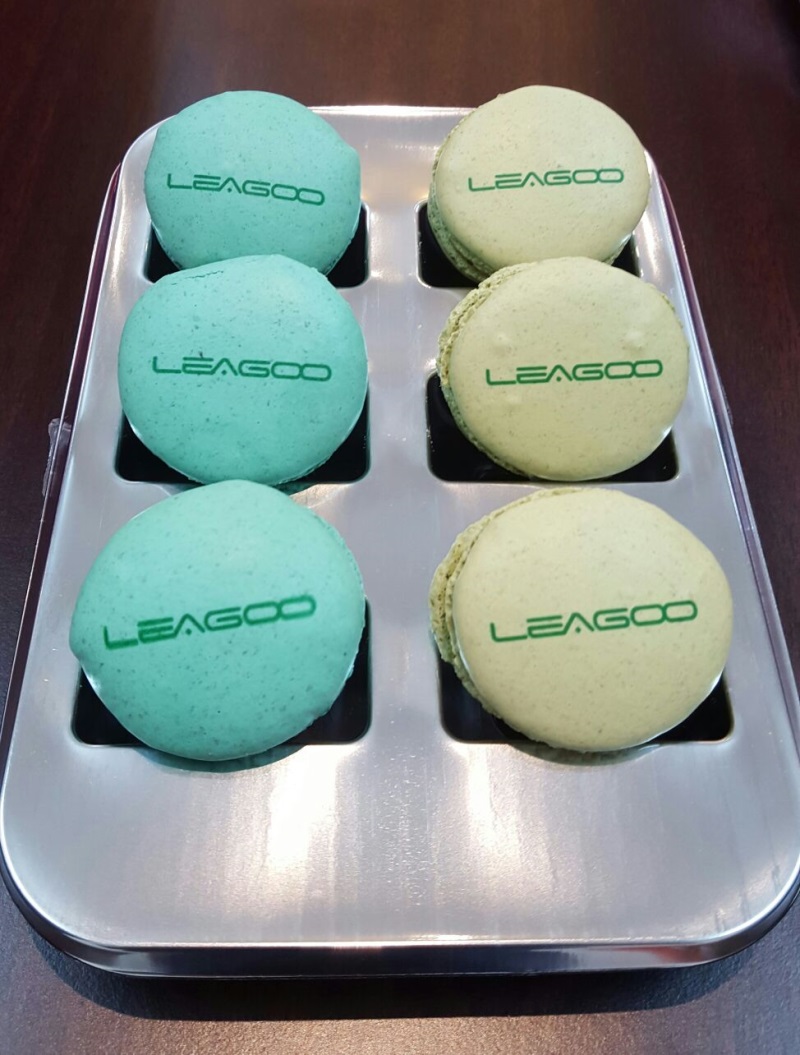 Leagoo Year End Corporate Gifts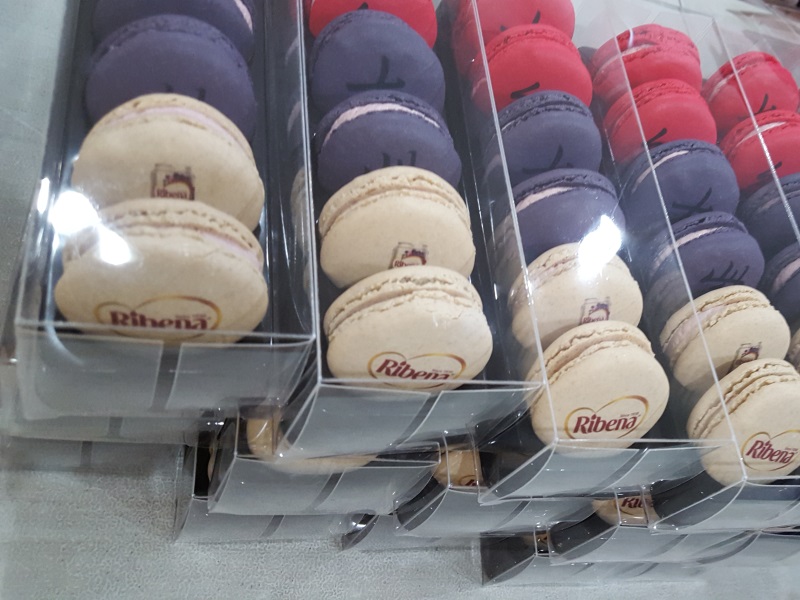 Ribena Corporate Gifts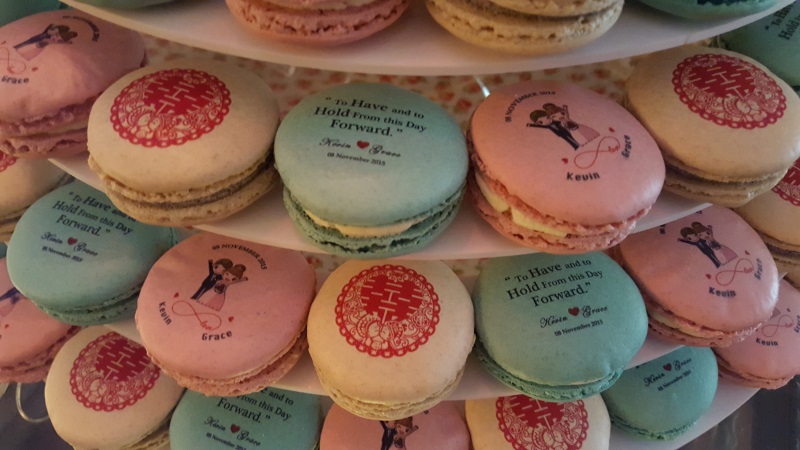 Customized Prints For Wedding Macaron Towers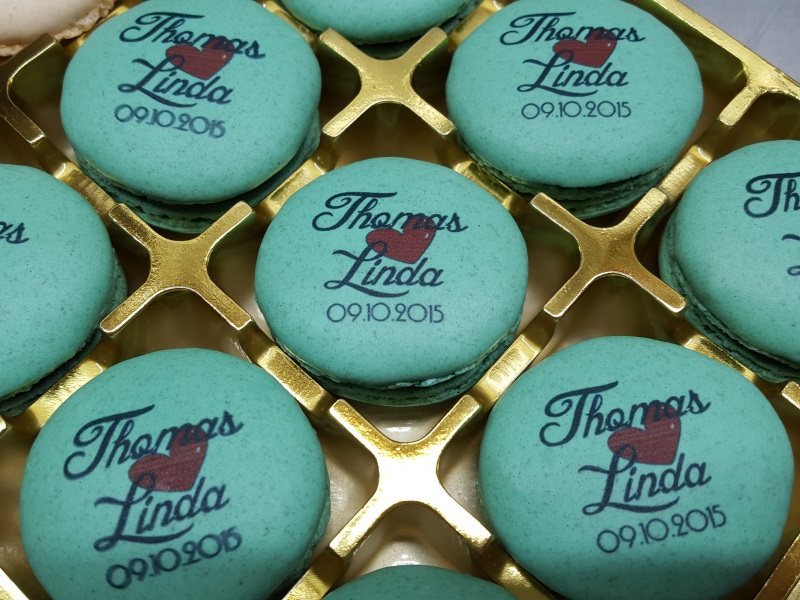 Wedding Macarons For Doorgifts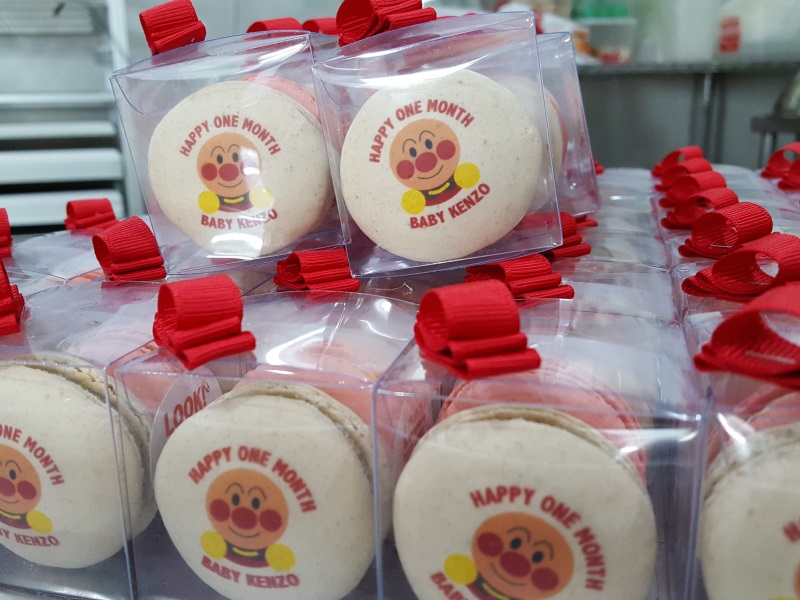 Birthday Macaron Doorgifts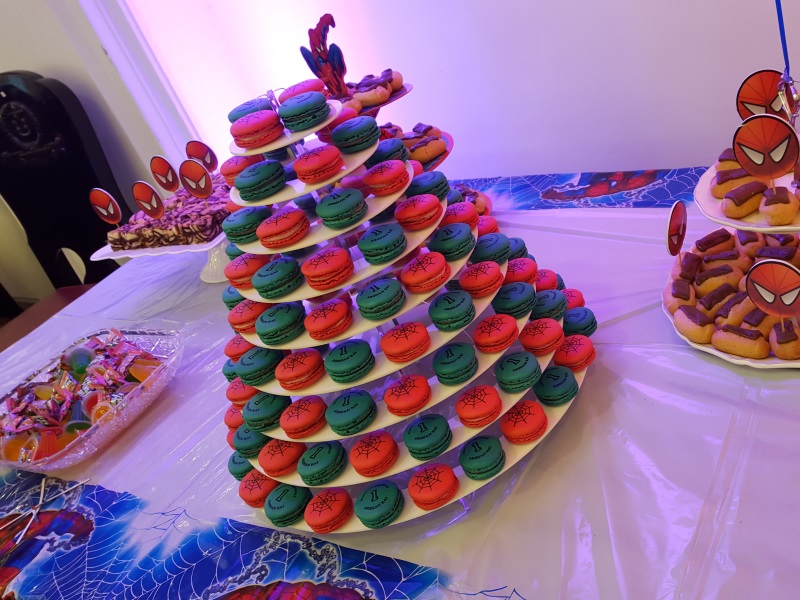 Birthday Macaron Tower
Important Tips!
Note: Do take note of the following tips to get the best effects for your printed macarons:
1) Choose light coloured macarons for the best effects.
CMYK colours are used for all printed macarons. Hence, the best effects will be seen when your images are printed against a light coloured macaron.
Not sure what that means? Imagine your home printer, where you get the best images printed against a white paper, and not a dark coloured paper. Our printer prints using the same principle.
Here's a list of light coloured macarons from us:
French Vanilla

Speculoos Cookie Butter

Chinese White Peach

Pink Grapefruit

English Lavender

Lemon Zest

Australian Passionfruit

Asian Honey Mango

Pandan Coconut

Chocolate Mint

Bubblegum

Russian Earlgrey
2) Go with dark coloured text/ image only for dark coloured macarons
Black is the only colour that will stand out when you print against a dark coloured macaron.
Here's a list of dark coloured macarons from us:
Bandung

Korean Strawberry

Red Velvet Cream Cheese

Blackcurrant

Chocolate Orange Zest

Seasalt Caramel

Double Chocolate

Japanese Matcha

Milo Dinosaur
Do note that printing is not possible on the Toasted Marshmallow macaron.
3) Refrain from using photographs for your prints.
Besides the French Vanilla and the Speculoos Cookie Butter, photo prints have been tested to not show up well on macarons.
We will hence advise all customers to avoid photos for your prints.
4) Send us your images for printing in at least 300dpi, .jpg or .png format.
This to ensure you get the best possible prints.
Note: We do not design prints for customers. All prints are to be designed on your end, and send to us in their final forms for printing.
How To Order?
In case you aren't aware, we also offer macaron tower setups and macaron doorgift options.
And now, you can combine them and make your event and celebrations really special!
Head to their sections and scroll to the bottom to see how you can order them for your event, and be sure to mention that you need printed macarons along with your macaron towers and doorgifts.
We'll then reply you via email and let you know the quotes.
Or if you'd like the macarons to be in our regular macaron boxes, do mention them to us as well.
Happy Ordering!