Macaron Shell Bits
---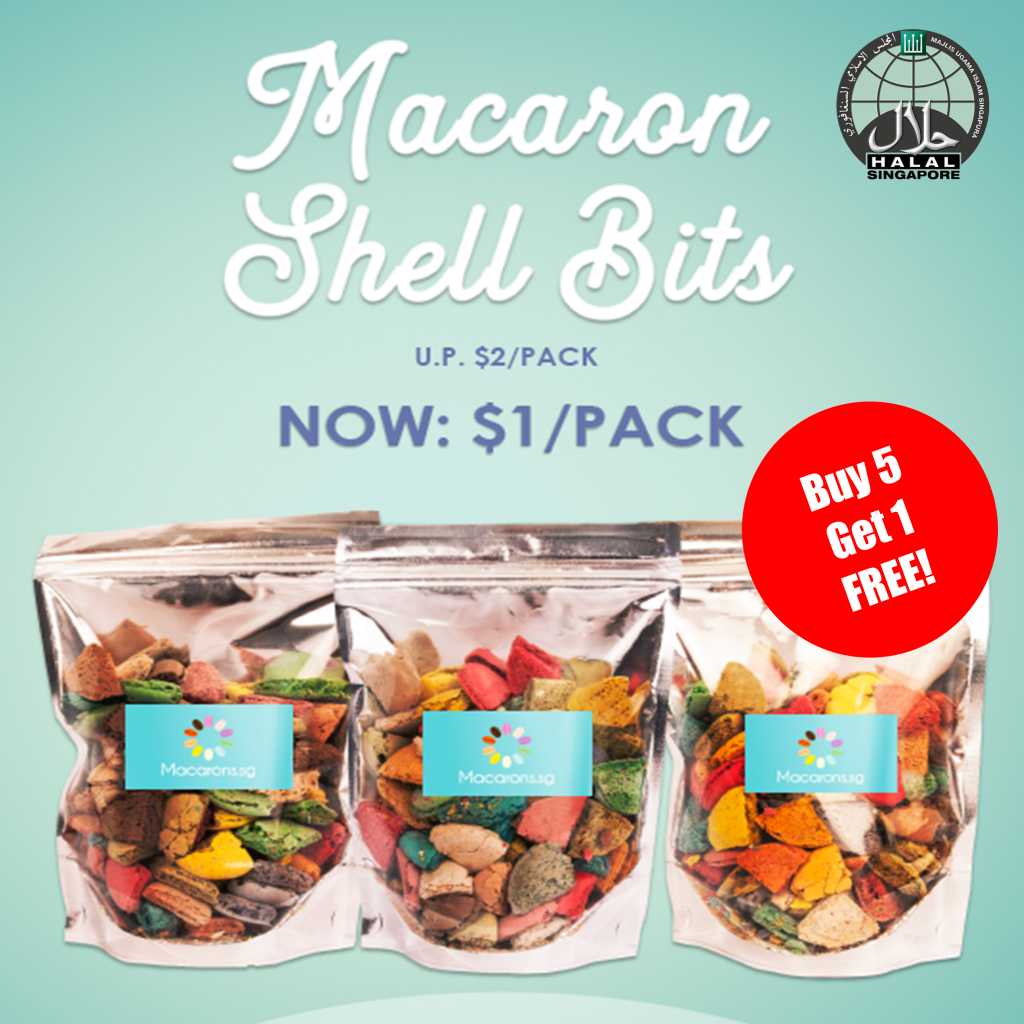 Introducing a new snack to munch on…
Colourful, crunchy on the outside, and delicate on the inside, these macaron shell bits have been one of our bestselling products during our road shows.
And did we mention? They always sell out during our road shows.
And right now, we will be offering them in our shop for sale, as well as for home deliveries.
At an attractive price of just $1.00/pack, customers get 1 free pack for every 5 packs.
Because they sell out so fast at our shop, we have limited quantities per day. So do check with us if they are in stock before coming down to avoid disappointment.
Note: Each pack of macaron shell bits will just come prepacked in an assortment of colours. There will be no choosing of what colour shells go into each pack.
Click here to order them for home delivery.