Asian Honey Mango
---
Error: external images are not supported.
Be it Honey Mangoes or Champagne Mangoes…
Sometimes referred to as champagne mangoes, honey mangoes are native to Asia and Australia. However, what doesn't change is the fantastic summer taste they add to any dish or dessert.
And because we're situated in Asia, we've decided to incorporate the fantastic aroma and taste of the Asian Honey Mango into our macarons.
The result?
A unique macaron flavour (yes, only available in Macarons SG and nowhere else) that not only lives up to the standards we have at Macarons SG, but to the standard of all our fans too.
The Advantage of Honey Mangoes…
Because mangoes are tropical fruits, not only are they available all year round, they taste great all year round too, especially during their season.
And serving our macarons to mostly asians, how else better than to serve them a fruit flavour that they can relate to?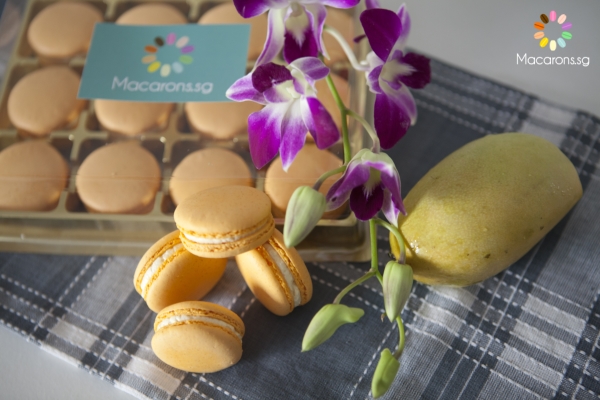 How We Make Them…
We always use the best quality ingredients in our macarons, and the same goes for our honey mango macarons.
Using only the very best mango puree from reliable sources, the result is mouth watering mango buttercream filling that gives delicious Asian Honey Mango macarons with mouth bursting mango flavour in every bite, always…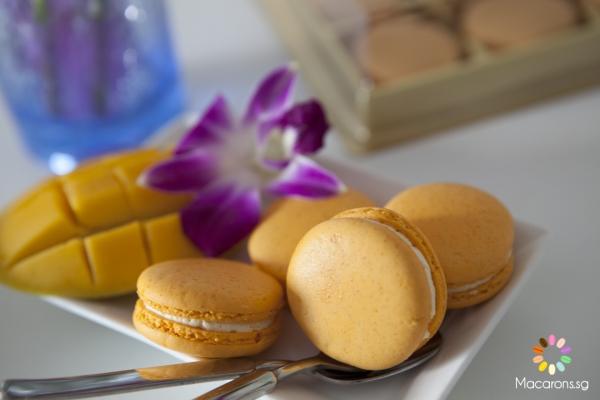 Asian Honey Mango Macarons Are Popular With…
Kids, adults, and even seniors! That's because mangoes are generally well loved by people.
So if you're planning a family party, be sure to include the Asian Honey Mango macaron in your food list, only from Macarons SG.