Chocolate Mint – OUT
---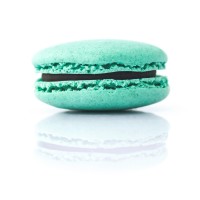 The Best Seller Among The Adults…
What's a good chocolate flavour that will appeal to adults? From our experience, it's none other than chocolate mint.
We believe that's because mint is a flavour that some (if not most) adults have a soft spot for.
And believe us, we have so many adults that go crazy over this flavour, it's usually the first one to run out when we showcase our macarons during an adult only party.
So What Makes Chocolate Mint Special?
From our customer feedback, we were told that Macarons SG is the ONLY macaron seller they've come across thus far that carries this flavour.
So couple this uniqueness with our constant commitment to quality, you'll get the best possible Chocolate Mint macaron, only available from Macarons SG.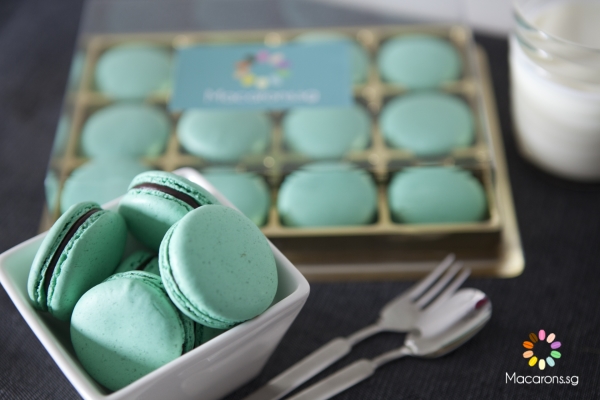 How They Are Made…
Adding 100% pure peppermint oil to dark chocolate ganache is how we make our chocolate mint filling.
Then sandwiched between our famous "not too sweet" macaron shells, you'll get chocolate mint macarons that tantalise your taste buds everytime.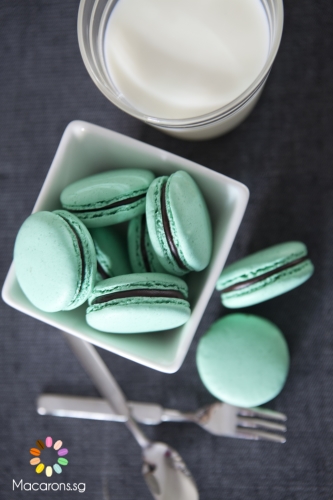 Chocolate Mint Macarons Are Popular With…
Without a questions, adults and most teenagers. But hey, kids who love mint will also love this unique macaron flavour.
If you're planning an adult only party, this will without a doubt be the handsdown flavour you should choose.