English Lavender
---
Error: external images are not supported.
As Rosemary Is To The Spirit, so Lavender Is To The Soul…
… And we can't agree more.
Grown in the western parts of the world, the Lavender has long been adored for their fragrance in not just perfumes and toiletries, but in fine desserts like cakes, pastries, and more.
And now, Macarons.sg brings you the fragrance of lavender in a macaron.
So Why English Lavender?
Here at Macarons.sg, we always do our homework to bring you the best tasting macarons.
So while there's also the French and Spanish lavenders, we discovered that English lavenders carry a herb-like sweet smell with hints of citrus, best used in desserts.
That's the taste we want to achieve in our macarons.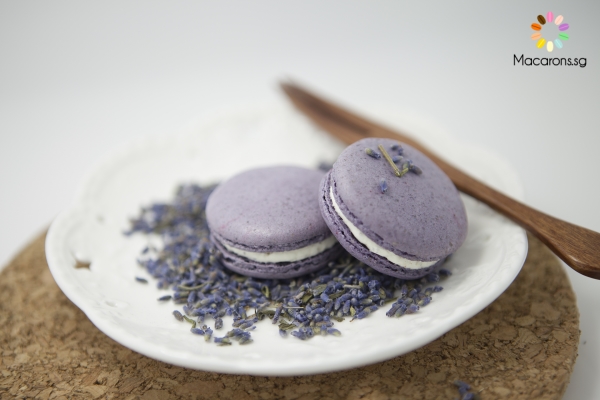 How We Make Them…
Using only naturally dried English lavenders, we blend a small amount of dried flowers into a powder, and infuse them into our famous Italian buttercream.
Not too much, yet not too little. And the result is great tasting English Lavender macarons that's light, fragrant, and really refreshing.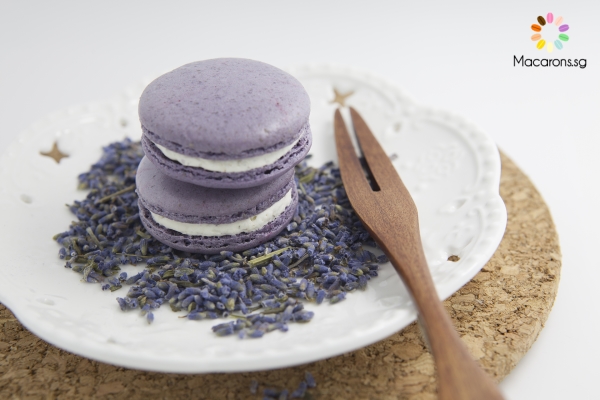 English Lavender Macarons Are Popular With…
Believe it or not, English lavender macarons sit best with the adults and seniors.
We believe that's because English lavenders are usually used in fine desserts and expensive teas, something only the adults can afford.
So if there's a macaron you want to be sure will sit well with them, this would probably be your best bet. 🙂