Japanese Matcha
---
Error: external images are not supported.
The Always Misunderstood Japanese Green Tea…
The truth is, Japanese Matcha doesn't just refer to Japanese Green Tea. Japanese Matcha refers to only the top grade Japanese Green Tea, and not other grades.
Known for their strong and fragrant aroma, the Japanese Matcha powder, when mixed into a macaron, gives a very fragrant green tea macaron unlike any other.
And now, the Japanese Matcha makes it onto our menu as one of the few tea flavoured macarons.
Did we mention, it's also one of our best sellers.
So Why The Matcha From Kyoto Uji?
At Macarons.sg, we always believed in using the very best ingredients.
And through our research, we've discovered that the Japanese Matcha was first birthed in Kyoto Uji Japan, which means the natives in Kyoto have the most experience in making the best matcha powders in the world.
In fact, through our extensive testings in our kitchens, the matcha powder from Kyoto always stood out from the rest.
Hence, we knew we had to use Kyoto Uji Matcha powders to reflect the commitment of making only the best macarons at Macarons.sg.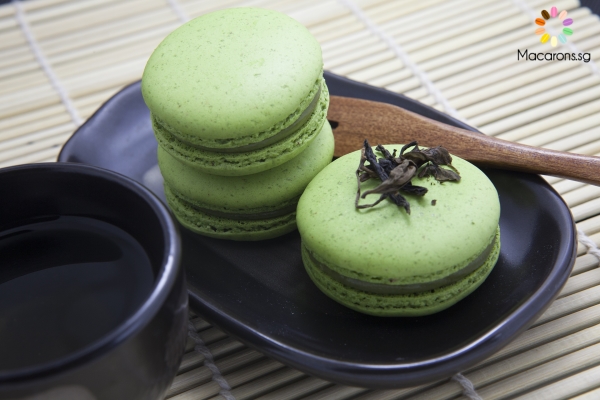 How It's Made…
Using quality white chocolate and rich dairy cream, we mix the matcha powder to produce our renown green tea ganache.
Then sandwiched between our not so sweet macaron shells, the results are great tasting macarons with an asian twist.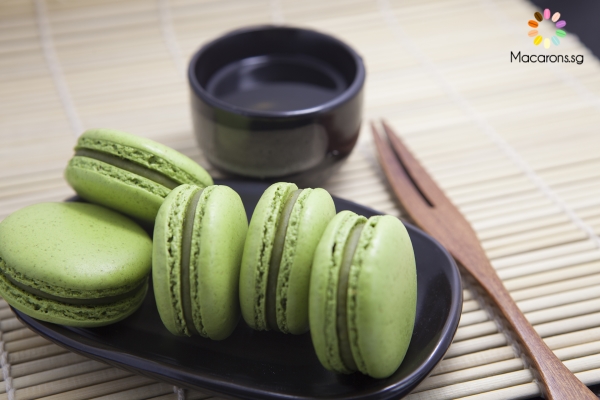 Kyoto Uji Japanese Matcha Macarons are Popular With…
From our experience, green tea lovers and lovers of white chocolate based desserts really go crazy for these green tea macarons.
And if you're planning parties with an asian theme, then these macarons would fit perfectly into your asian theme.