Lemon Zest
---
Error: external images are not supported.
When Life Gives You Lemons…
… Make Lemon Zest Macarons!
Well, at least, that's true for our version.
If you've never liked macarons because you don't have a sweet tooth, these citrusy macarons might just change your mind.
After all, with a delicate balance between sweetness and sourness, you might just fall in love with these petite fours like never before.
Why Lemon Zest?
… and not just lemon juice?
Well, that's because the zest of citrus fruits contain citrus oil that will give desserts and food a fragrance that juices can't.
That is why when it comes to lemon flavoured macarons, here at Macarons.sg, we don't omit the zest.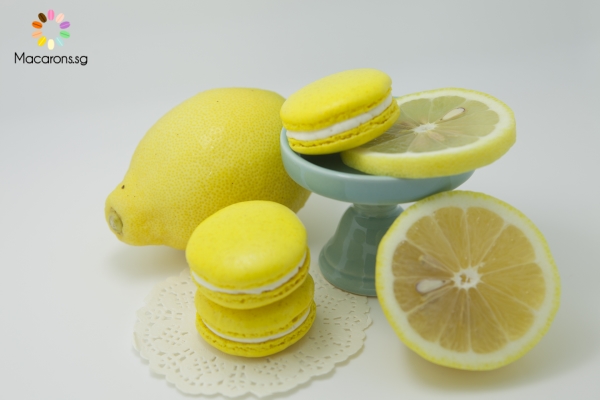 How We Make Them…
Using only the finest and freshest lemon puree with lemon zest, they are mixed into our famous italian meringue buttercream before they are used to sandwich between our macaron shells.
And because we've tested the proportion of lemon puree and zest to be added to our buttercream, they result in lemon flavoured macarons so balanced in sweetness and sourness, one wouldn't be enough.
In other words? The best lemon flavoured macarons your money can buy.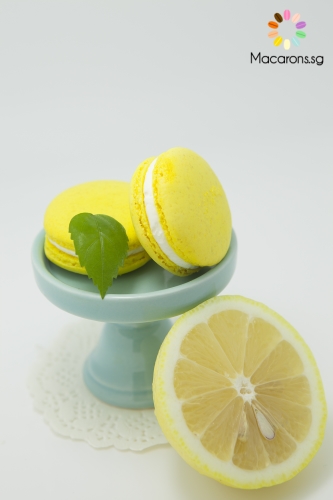 Lemon Zest Macarons Are Popular With…
Basically everyone, the young and old.
The fragrance and light sourness that our lemon zest macarons possess are hard to resist for people of all ages.
And if you're ordering them for a starters in your party, having some lightly soured macarons would also help your guests to clear their palate before their actual meal.