Mao Shan Wang Durian – OUT
---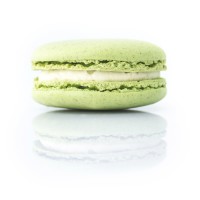 FOR A LIMITED TIME, TAKE ADVANTAGE OF OUR GROUPON OFFER AND SAVE UP TO 50% ON THESE MAO SHAN WANG DURIAN MACARONS!
Enter The King of The Fruits…
In case you didn't know, durian is the king of the fruits, and an almost unheard of macaron flavour. Well, not anymore.
Presenting, the Mao Shan Wang, from Macarons.sg.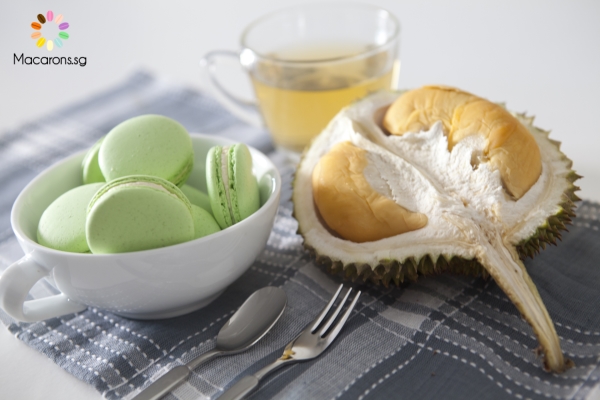 So Why Mao Shan Wang Durian?
Coming from a country in south east asia, we at Macarons.sg recognize that while there are many breeds of durian, many love the richness of Mao Shan Wang (猫山王), and it's always one of the best selling breed on the market.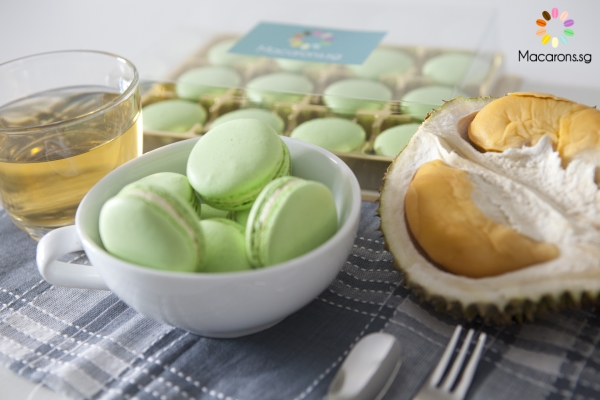 So to give all of you the most heavenly durian experience in a macaron, we only take the very best mother nature has to offer.
From our testings, many durian lovers have claimed that it's heavenly, second only to having the actual fruit itself.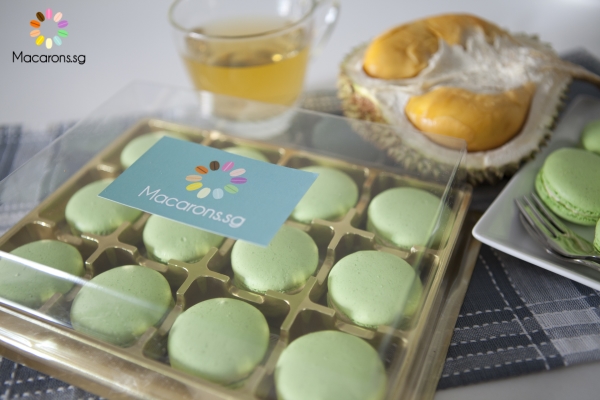 How We Make Our Mao Shan Wang Durian Macarons?
Using our all time favourite italian meringue butter cream, we mix in pure Mao Shan Wang durian pulp using a secret ratio that we've painstakenly tested.
The result? Mouth bursting Mao Shan Wang flavour in every bite!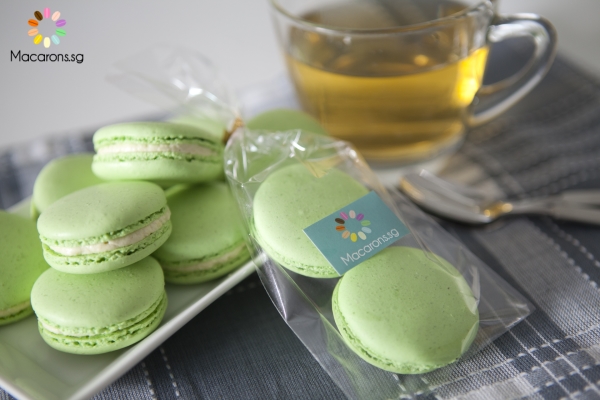 Mao Shan Wang Durian Macarons Are Popular With…
Basically, all durian lovers out there!
And believe us, because great durian macarons are so rare, you'll really surprise a durian lover who's also a dessert lover at the same time.
And if you're doing a durian party, these Mao Shan Wang durian macarons will have everyone talking about them, even long after the party's over.