Corporate Gifts In Singapore – Why Use Macarons?
---

Many people came to us with the idea of using macarons as corporate gifts in Singapore. Often than not, they wonder if macarons will make that impression with their recipients.
Do you feel the same too? Are you wondering if macarons will make ideal corporate gifts in Singapore?
Without a shadow of a doubt, yes!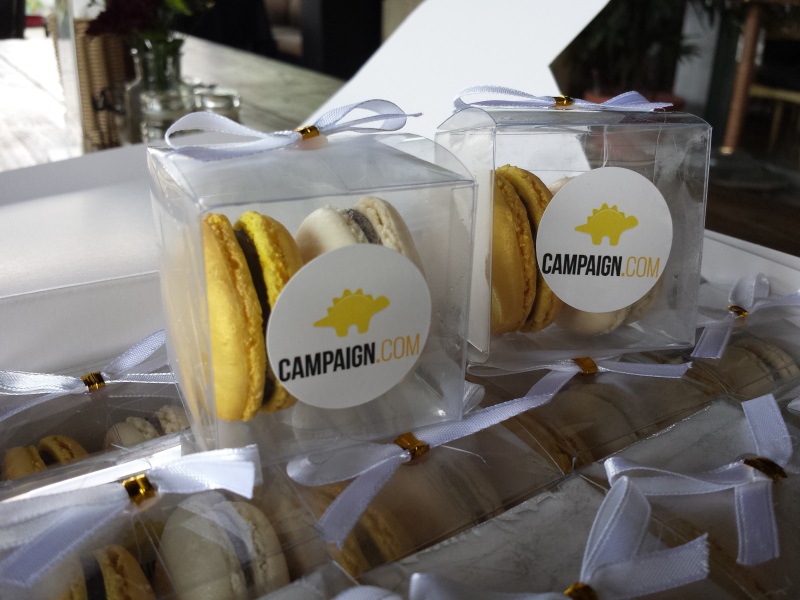 Our Bestselling Corporate Gifts In Singapore, 2pcs Macarons In A Box
Take it from us. We have served many big corporation clients, and they have all been really happy with the kind of impact that macarons are making for their recipients.
Just take a look at our clientele section and you'll see them for yourselves.
Still not sure? Let us give you 5 reasons why you'll want to choose macarons to be given out as corporate gifts in Singapore.
Reason 1 – Affordable to be given as Corporate Gifts in Singapore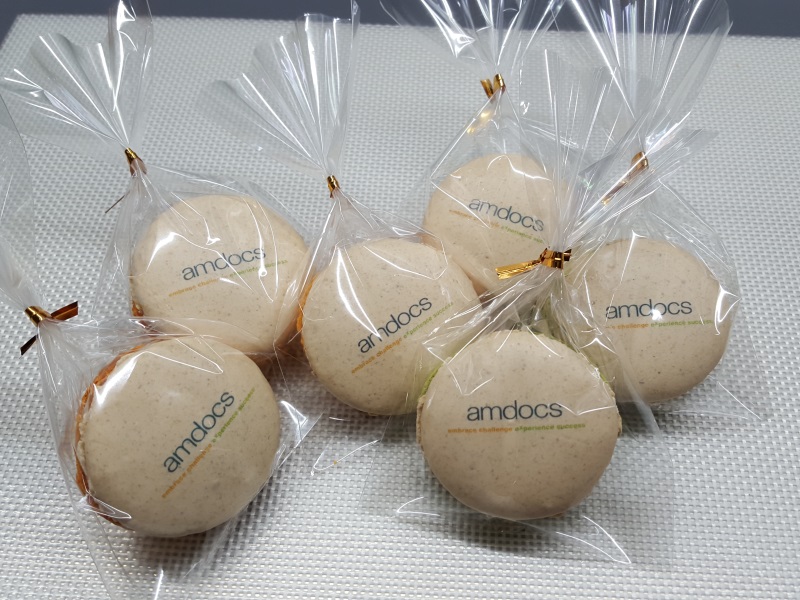 Single Piece Macarons – Our Most Affordable Corporate Gifts In Singapore
We know what you're thinking. You're probably thinking that macarons are really expensive because certain big brands out there sell them really expensively.
But what if we told you that macarons don't have to burn a hole in your pocket? In fact, we have done corporate gifts in Singapore with macarons for as little as SGD$2.00 for companies with a tight budget!
So don't worry. Macarons can be really affordable, especially if you do them with us.
Reason 2 – High Perceived Value as Corporate Gifts in Singapore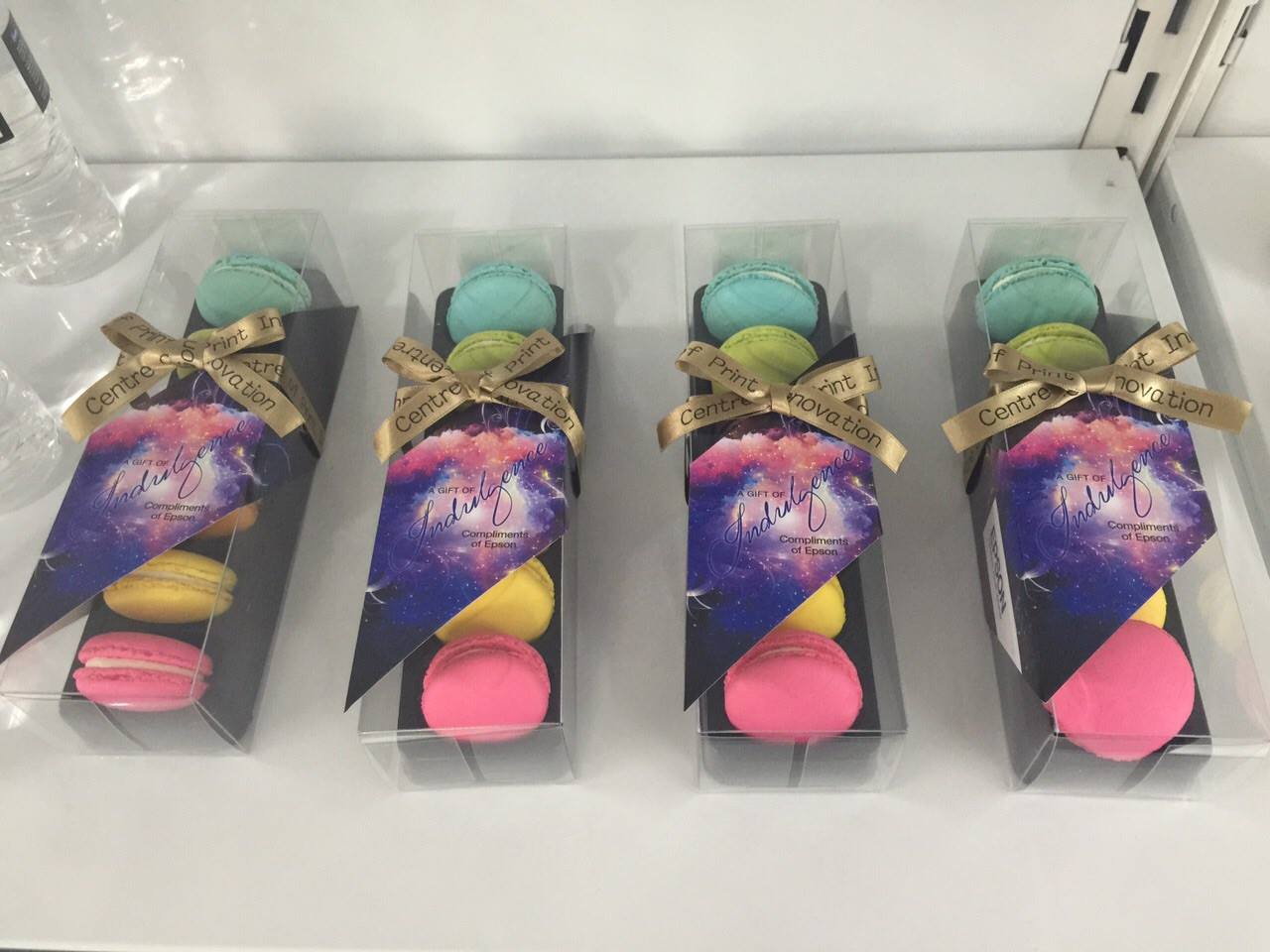 Epson Event Corporate Gifts In Singapore – 6pcs Macarons Box Set
Everyone likes expensive looking things that don't cost much, and macarons help to make that a reality.
Though affordable when you order them with us, because of their high perceived value, they will always make your recipients feel like they are important to you, such that you'll invest in expensive corporate gifts in Singapore.
And wouldn't you welcome the idea of keeping your budget low, and yet making your recipients feel valued by you?
Reason 3 – Highly Customizable to Suit Your Event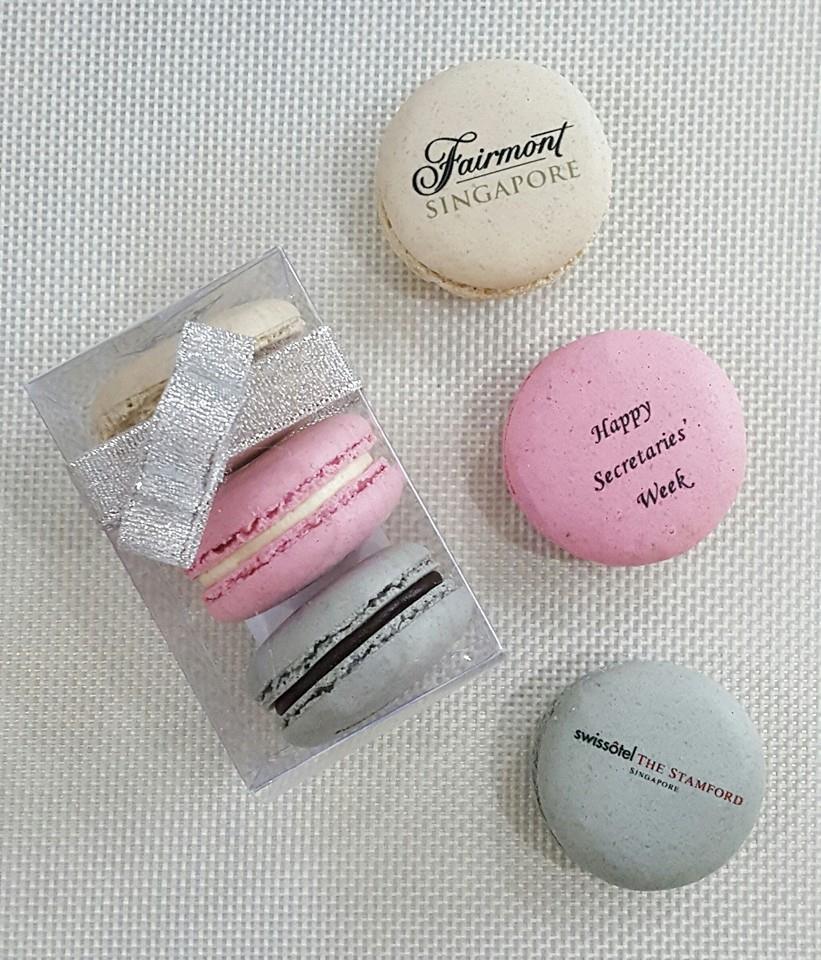 Corporate Gifts For Swissotel The Stamford Singapore
This is one of the most important reasons when selecting corporate gifts in Singapore, because the last thing you will want your clients to think you bought general stuff in a hurry just to impress them.
With us, you can choose to customize your macarons by printing your company logo or specially designed event logos and giving them out to your guests.
Talk about making an impact…
Reason 4 – The Ability to Get Noticed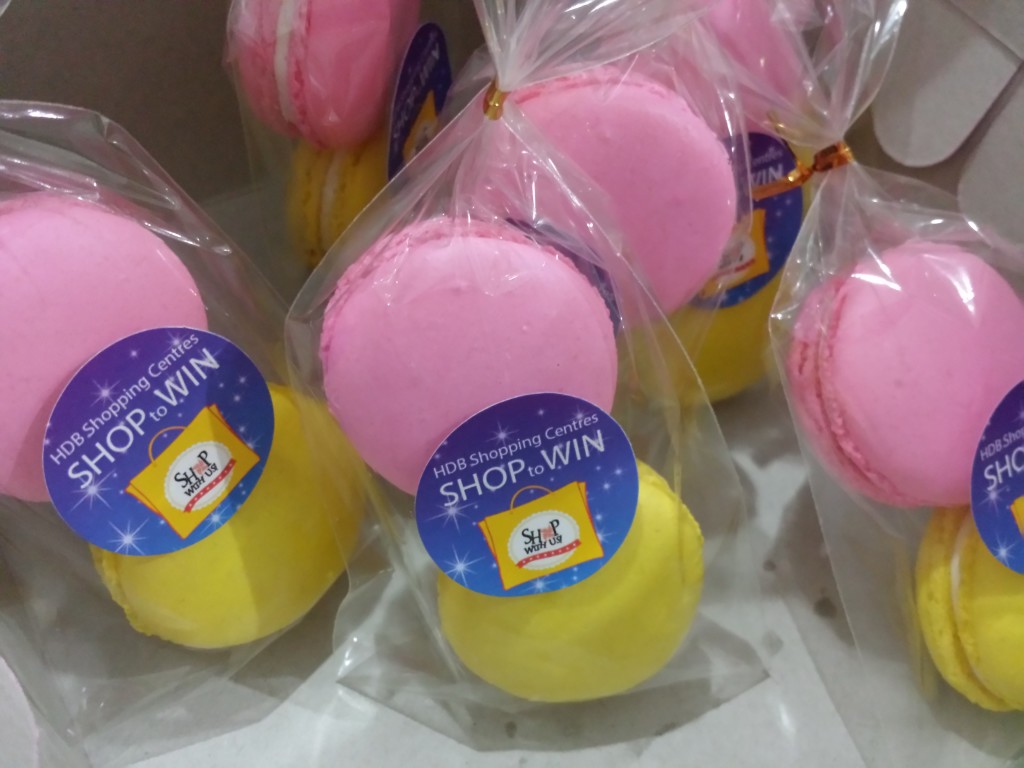 HDB Shop To Win Corporate Gifts In Singapore
Have you ever attended any corporate seminars, weddings, or events, only to leave behind the complimentary gift, because you feel you won't have a use for it?
That's not the case with macarons. Just like chocolates or pralines, they will most often than not get eaten even before the event ends.
In fact, bite sized petite fours such as macarons or chocolates are always very often the kind of corporate gifts in Singapore that people welcome very much.
That's one surefire way to make sure your guests notice the gifts you have provided for them.
Reason 5 – Low Minimum Order Quantity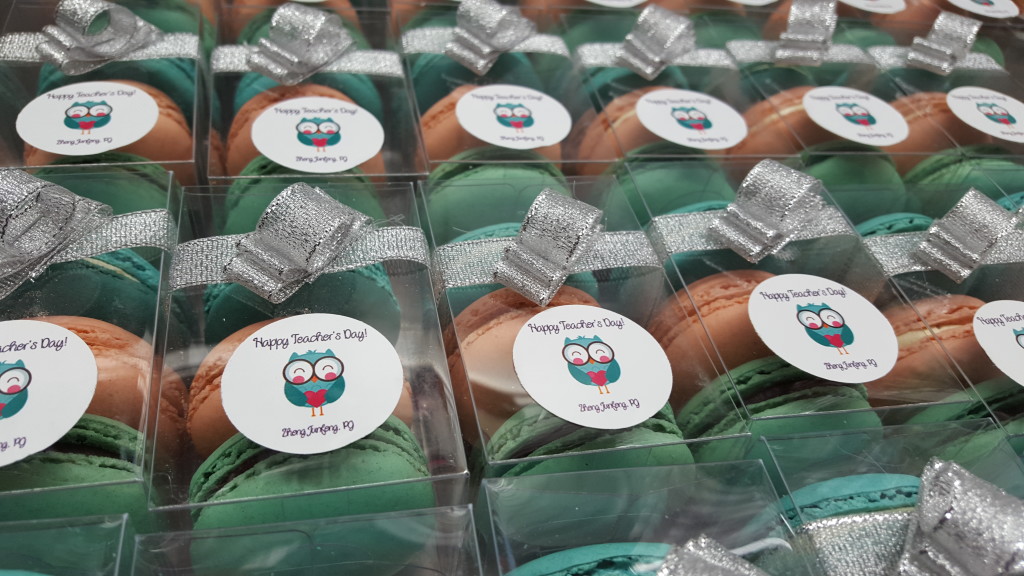 A Small Quantity of Teachers' Day Corporate Gifts In Singapore
Customized corporate gifts in Singapore tend to command a huge minimum order quantity when you place an order. Not so with macaron gift sets.
Starting from just 25 sets, you can now finally cater corporate gifts in Singapore for events of any size.
So What's Next?

Easy! If you're convinced that macarons make one of the best corporate gifts in Singapore, and want them for your next event, feel free to take a look at your options here.
Then you can contact us with your required quantity and chosen addons for us to give you a quote.
We look forward to serving macarons to your guests as your next corporate gifts in Singapore