Alcoholic Macarons In Singapore – Vodka Lime
---
Error: external images are not supported.
Above: My first attempt at doing alcoholic macarons in singapore – vodka lime (a simple receipe)

Somewhere on the internet, a few alcoholic recipes for macarons got the better of me, and I decided to dive into them like I would when I try any recipe. But this is just so challenging, given the fact that I don't drink.
But in any case, my friends do and they are so going to be my guinea pigs for my alcoholic macarons in Singapore. And vodka lime macarons in Singapore will be the first of the many to come.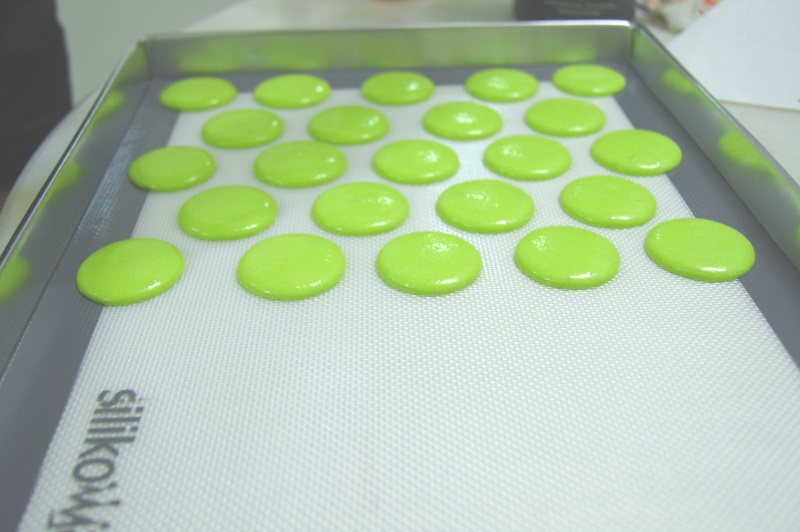 Above: Piped out lime macaron shells. Check out their bright colours.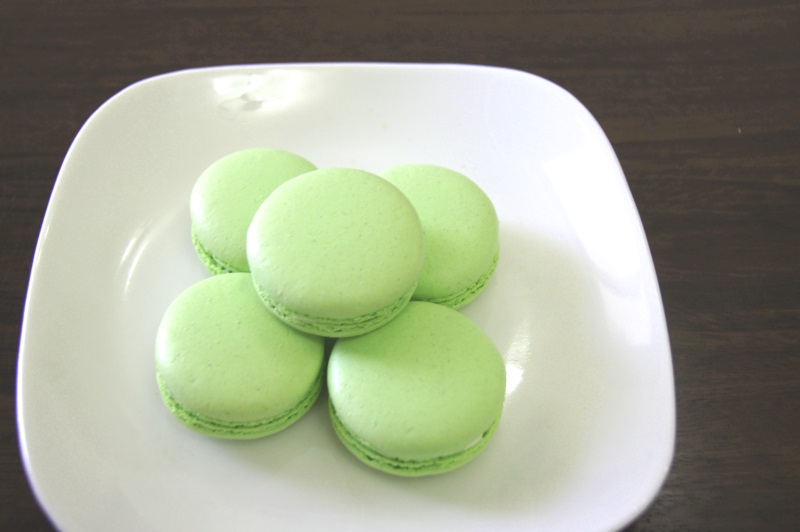 Above: Ready and assembled vodka lime macarons in Singapore.

When the taste test came, one comment was common among many. "NOT ENOUGH ALCOHOL!" And they are correct. I hardly tasted any myself too.
But then again, with so much alcohol, it makes the cream too watery.
Looks like I'll need to figure out a way to make the alcohol stronger so people will finally truly be able to savour alcoholic macarons in Singapore.
But for now, I'll just enjoy them as lime macarons in Singapore. 🙂