Birthday Macarons In Singapore – For My Dear Nephew Elliot Teo
---

Above: Durian and oreo macarons in Singapore, fit for a birthday party.



After letting many friends and loved ones try my singapore macarons, naturally I started getting more and more requests for my singapore macarons to appear in big occassions like weddings, birthday parties, or just friend's gatherings. And my nephew, Elliot Teo's birthday was no exception.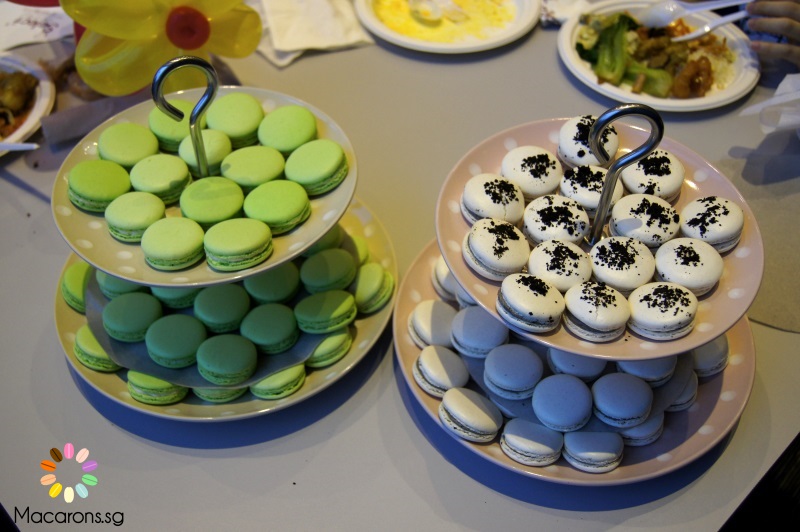 Above: Durian and Oreo Macarons In Singapore for my dear nephew Elliot Teo's birthday party.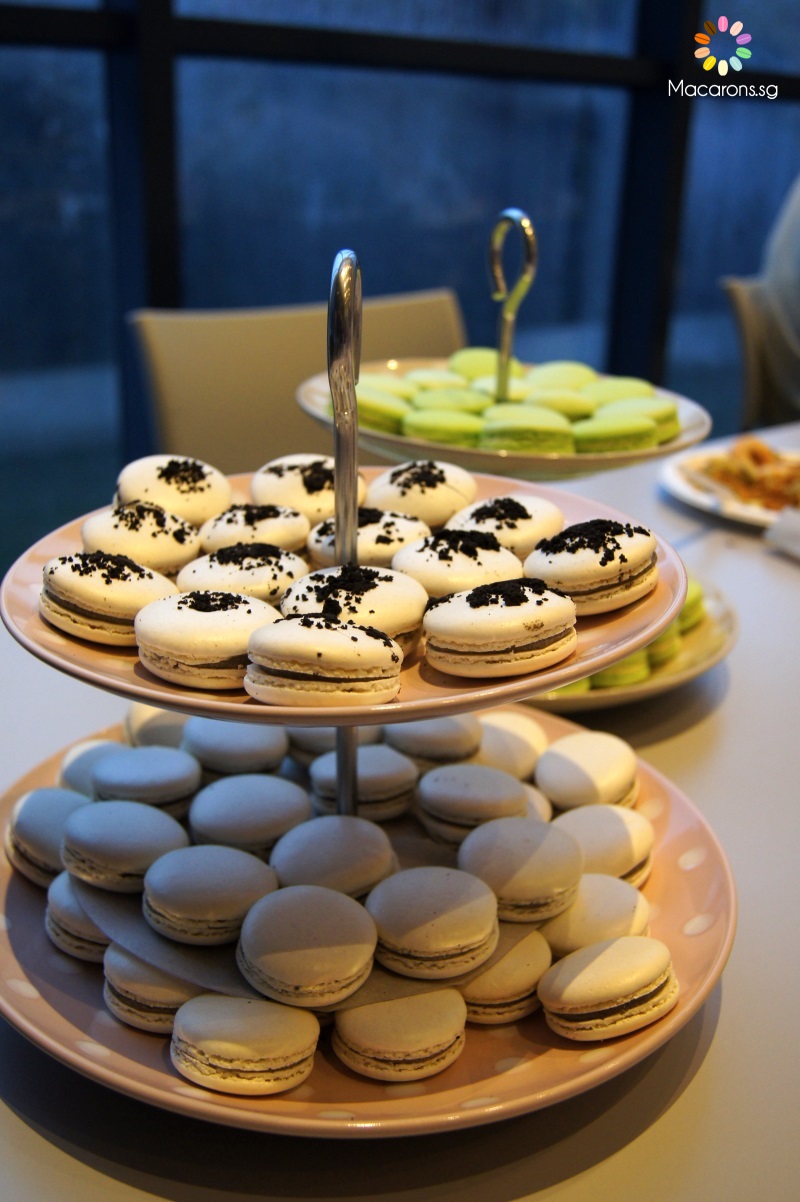 Above: Upclose and personal with oreo macarons in Singapore. The top layer has oreo crumbs sprinkled on them, my test to see if they taste better. And you they do!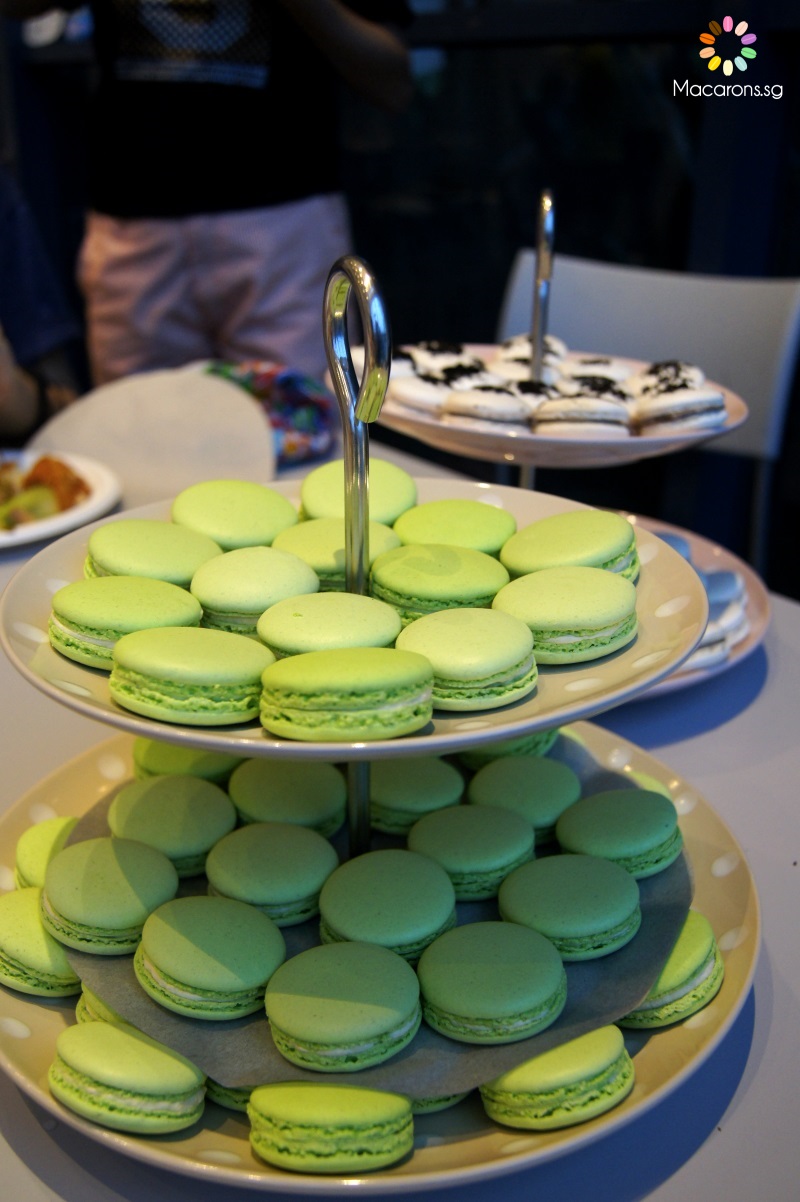 Above: Upclose and personal with durian macarons in Singapore. For now, I just used normal durians. I can't wait for the durian season to come so I can test D24, Mao San Wang and many more!
With increasing macaron requests from friends and family, I have no doubt that the trend of macarons in Singapore will only increase.