First Singapore Macarons Tasting
---

Above: The 4 Singapore macarons flavours for testing, namely: Raspberry (pink), Passion fruit (yellow), Green Tea (green), Chocolate (brown)

The time has finally come… where I get to hear the comments from my friends who are involved in this first ever singapore macarons tasting. And it's going to be the first time I showcase this many Singapore macarons for tasting.
Ok, it's only 4 flavours, but still, it's going to be a milestone for me.
To here are some pictures for you to browse to see what flavours I've got.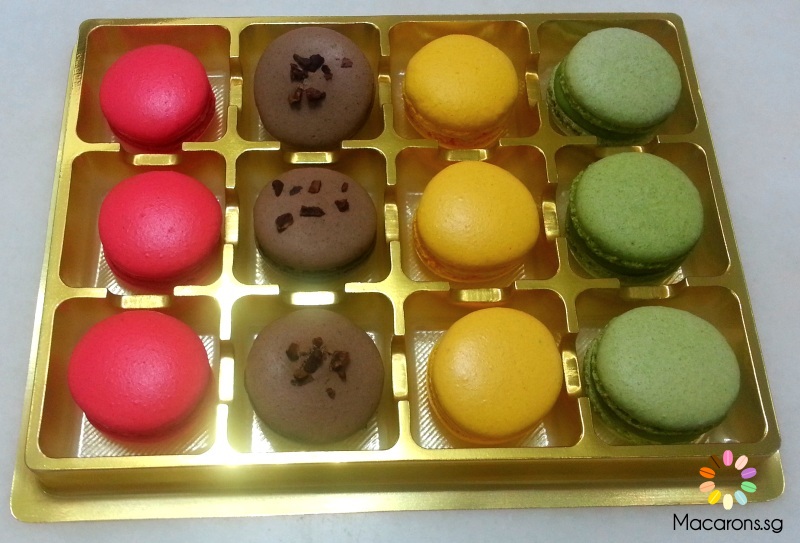 Above: Raspberry, chocolate, passion fruit and green tea macarons. Packed in this beautiful box so my friends could bring some home. l the packing works well, I could use it for Chinese New Year.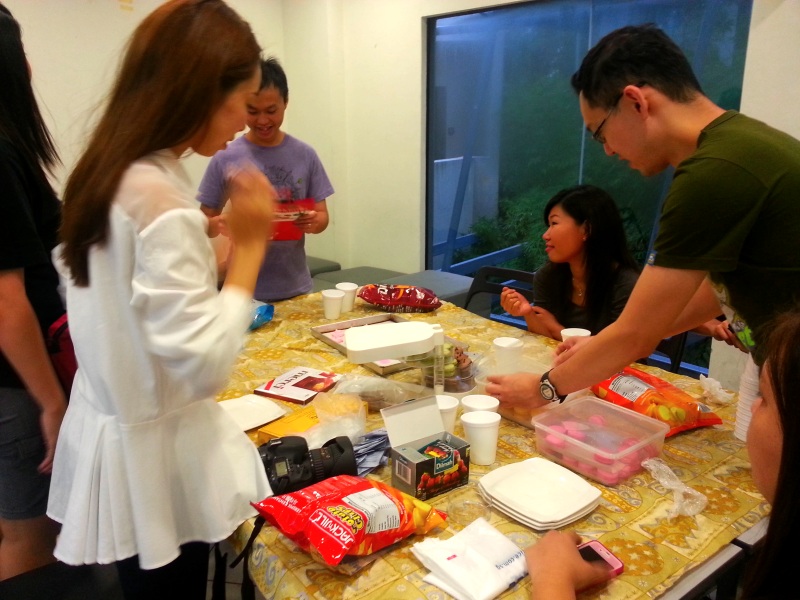 Above: My friends and I preparing to dig in to the Singapore Macarons. They contributed other snacks and some tea so we could all have something to contribute.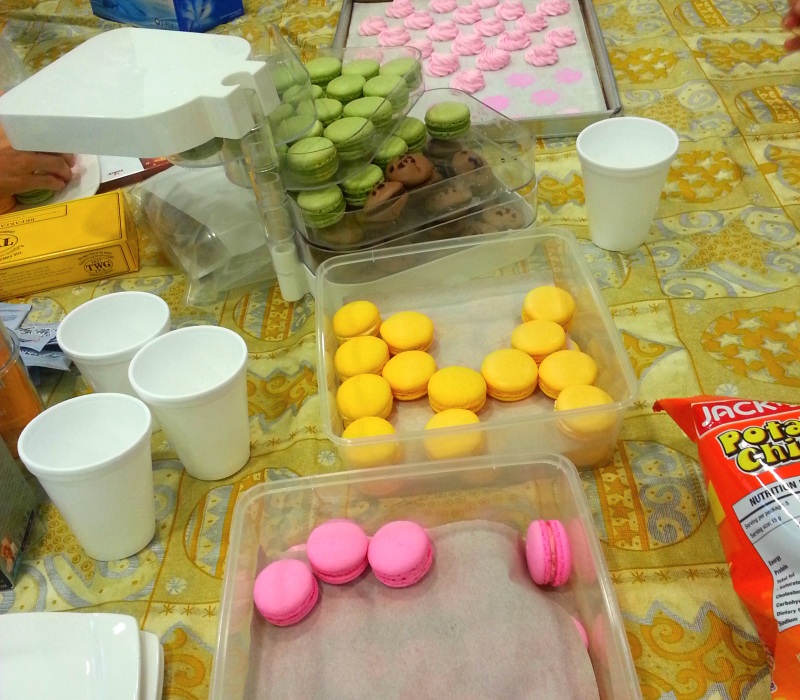 Above: The display doesn't look glamourous. But hey, what do you expect for a closed door tasting session within friends right? 🙂
One of my regrets was that I didn't take more shots when we fellowshipped over this Singapore macarons tasting. We were busy munching away. But one thing's for sure, we all had fun.
And looking at the photos above sure reminded me of the good time we had together in this tasting session.
I'm looking forward to another Singapore macarons tasting session really soon, with more new flavours.
Stay tuned to see my post when I've held another tasting session. 🙂