Giant Macarons In Singapore – Like A Birthday Cake
---

Above: Mega macarons in singapore by Macarons.sg



If you've ever seen the big huge macaron sold at Pauls (Takashimaya Singapore), you've seen nothing yet.
Presenting the mega macarons by macarons.sg: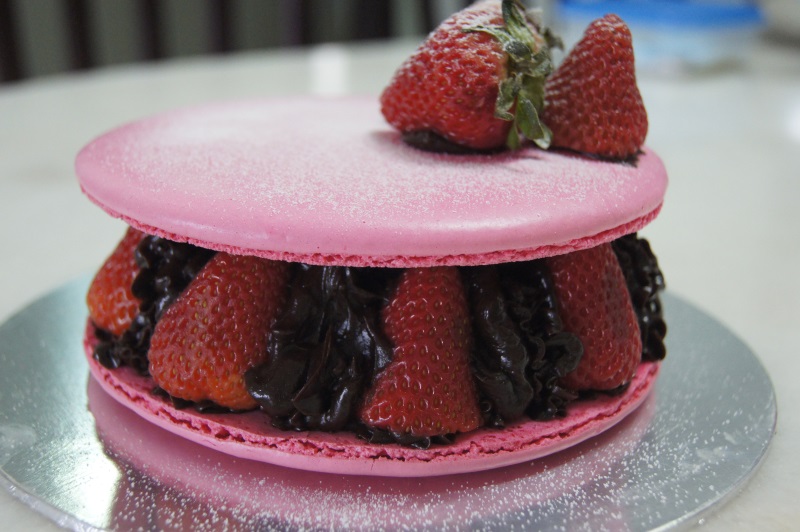 The inspiration for this huge macaron is not to challenge that of Paul's, but it was the brainchild of a friend of mine, when he asked if he could order a cake sized macaron for his friend's farewell. And not wanting to disappoint him (and myself), I decided to give this a go.
Each of these shells are 5.5 inches in diameter, and they are tall due to the fact that they are supposed to represent a birthday cake. So what better way to represent them than to use the height of the strawberries to bring up the height?
Above: The height of the "cake"
My friend's a genius… This "cake" actually kicked butt!
| | |
| --- | --- |
| Above: Jacobe presenting the "cake" to his friend. | |
| Above: The birthday girl, smiling from ear to ear | |
Given the fact that it's so well received, I believe I can do up more variations in future so people can have the choice of getting mega macarons in Singapore for their birthday.