Peanut Butter Macarons In Singapore
---
Error: external images are not supported.
Above: One of a Kind Peanut Butter Macarons In Singapore

.

I've always heard of the myth that other nuts can be made into macarons, and but I've never seend macarons in Singapore made from other nuts other than almonds.
Of course, sure there are pistachio macarons in Singapore, but many I've tried are just green coloured almond macarons that have pistachio paste butter cream.
So I decided I should try a peanut butter macaron recipe I got my hands on.
And if you're like me and you've yet to see peanut butter macarons in Singapore (or any other alternative nut macarons in Singapore), take a look at how my peanut butter macarons turned out: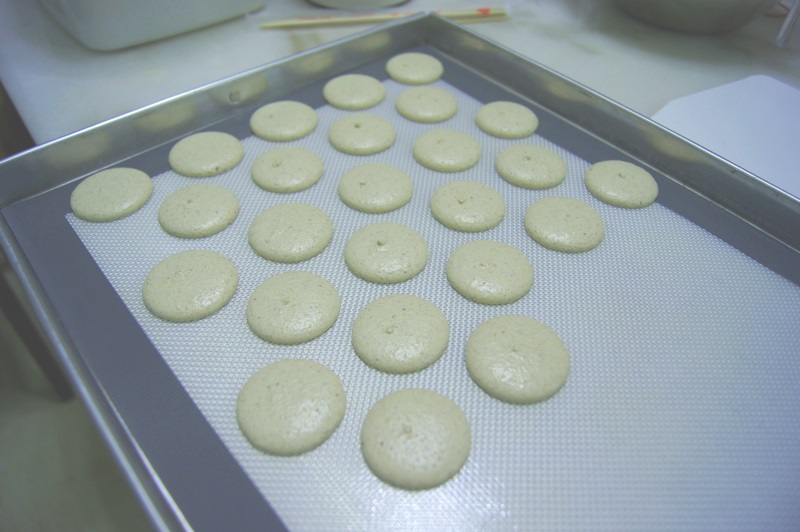 Above: Peanut Butter Macarons In Singapore, shells all ready for baking.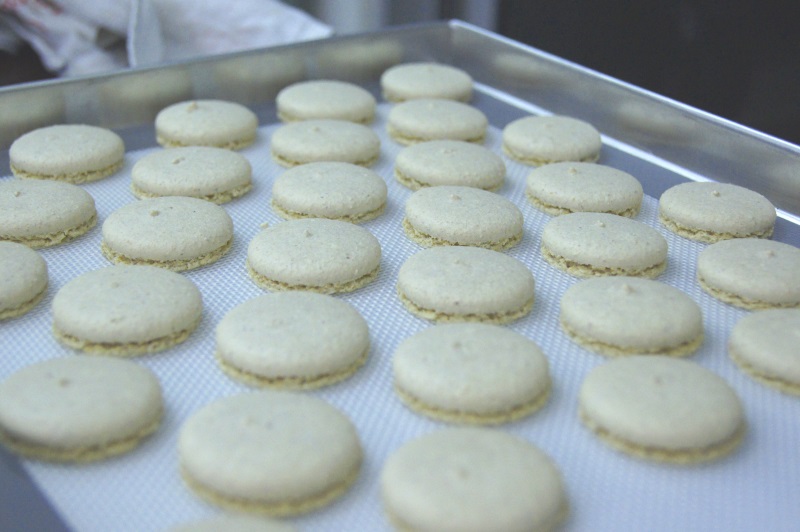 Above: Ready baked Peanut Butter Macarons
At first, I thought the filling would utilize store bought peanut butter, but turns out, the recipe showed me how to do my own peanut butter filling using italian meringue buttercream.
And they looked really great after piping and assembly: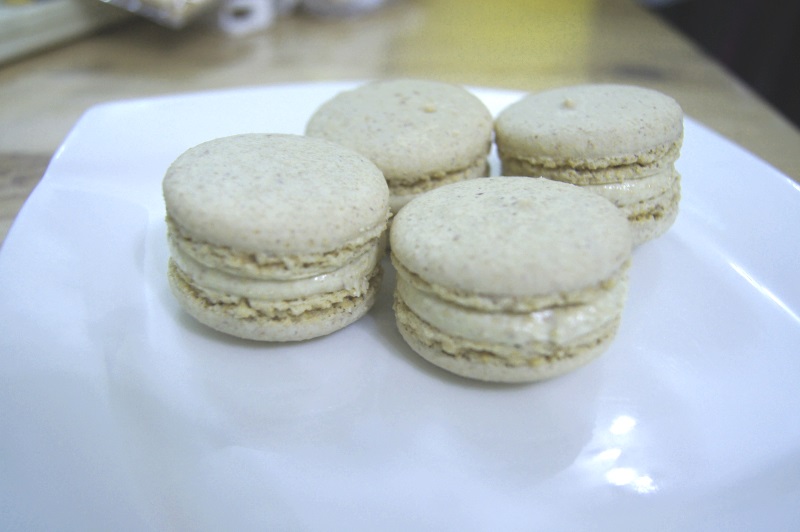 Above: Peanut butter macarons all assembled and ready to be eaten.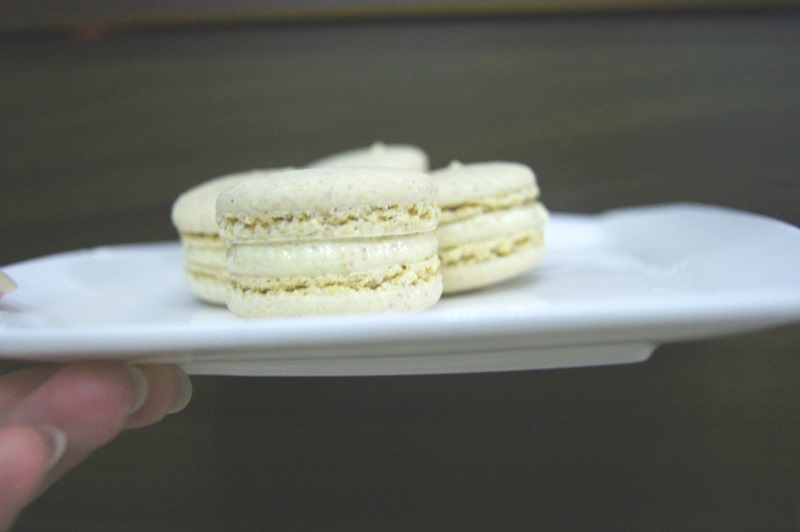 Above: Peanut butter macarons all assembled and ready to be eaten. (close up view)
However, as much as I liked how they looked like when assembled, they were simply too sweet to savour.
For some reason, the peanut macaron shells were much sweeter than their almond counterparts, and the peanut butter cream added to their sweetness further, making it way too sweet for local tastebuds.
So looks like I've got some way to go before I get this recipe.