Singapore Macarons – Gearing Up For First Macaron Tasting
---

Getting ready for my first Singapore macarons tasting was a nerve wrecking yet exciting experience at the same time.
Why? I believe you'll feel the same way too if you had more failed attempts than successful ones. But now that I've been practising Singapore macarons making for a while, I believe it's time for me to start making some to get comments.
And how else better to do my first Singapore macarons tasting with a close group of friends?
So below are the pictures I took while making the green tea and chocolate macaron shells: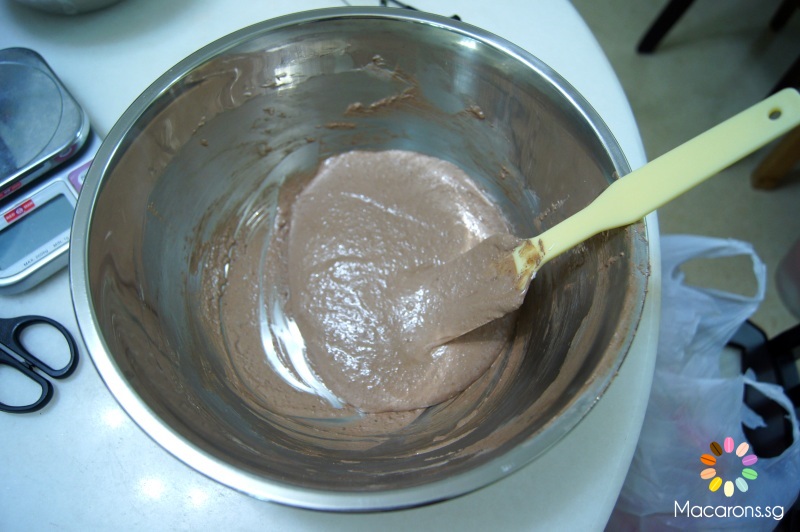 Above: The chocolate maracons batter.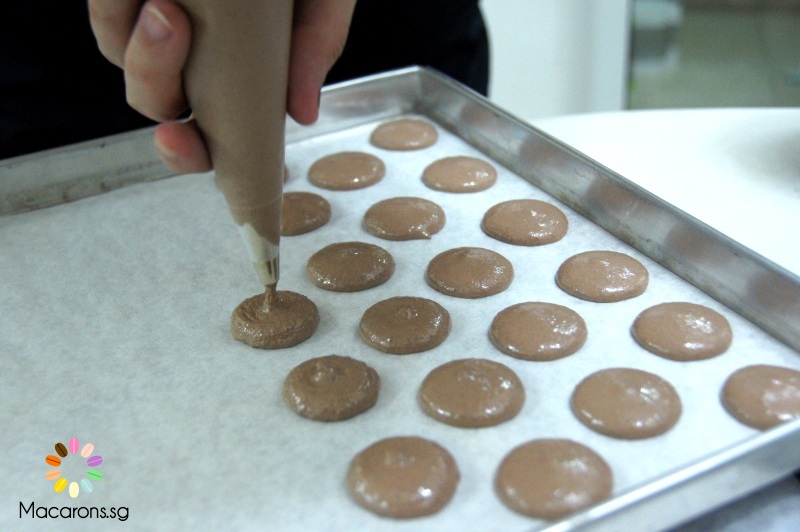 Above: Piping out the Chocolate Macarons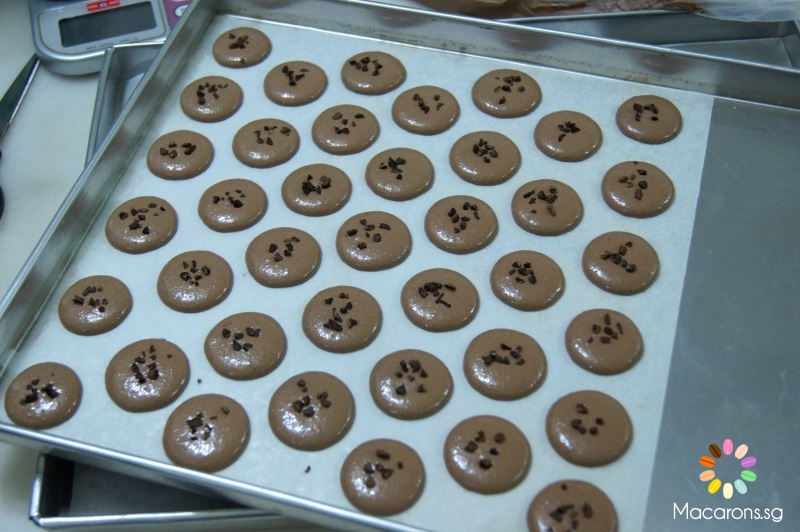 Above: Piped chocolate macarons with cocoa nips on the top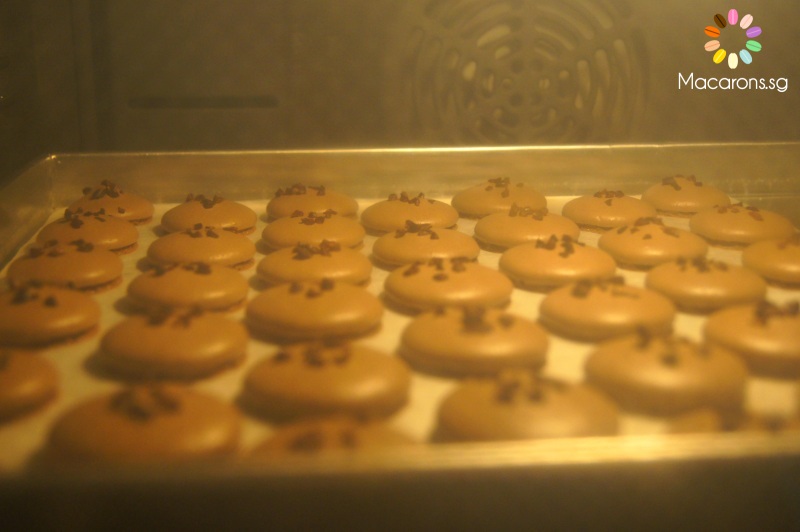 Above: Baking The Chocolate Macaron Shells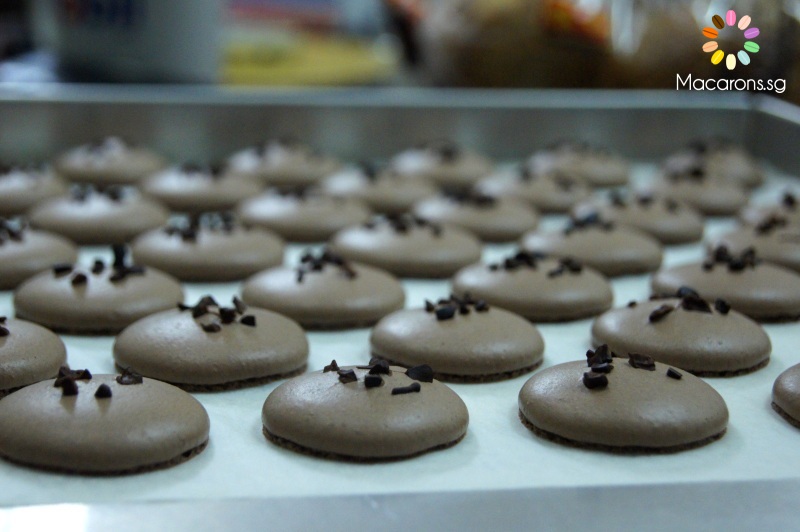 Above: The ready chocolate macaron shells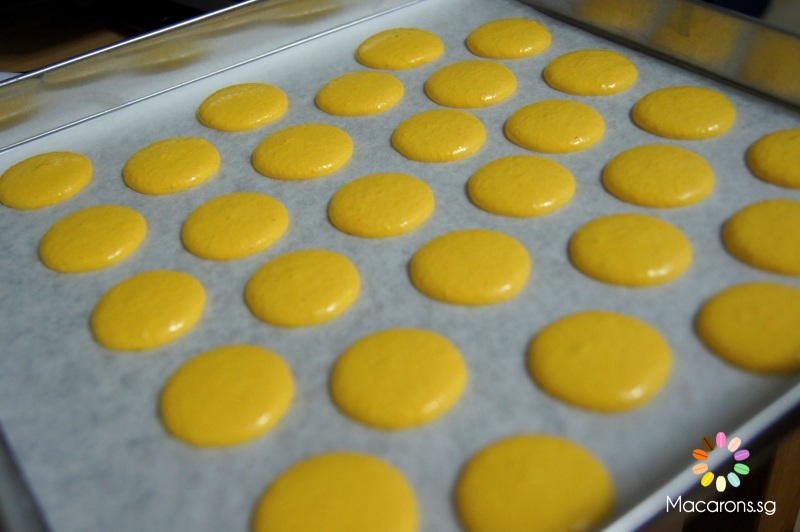 Above: Yellow macaron shells for passion fruit macarons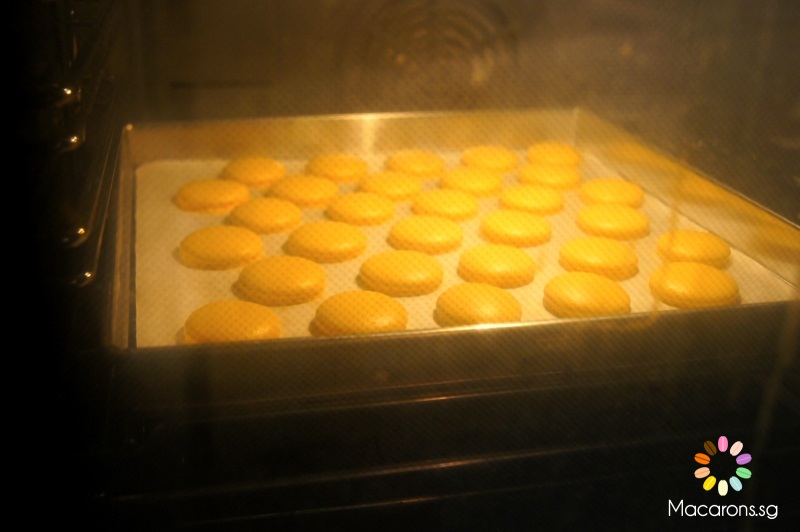 Above: Baking the yellow macaron shells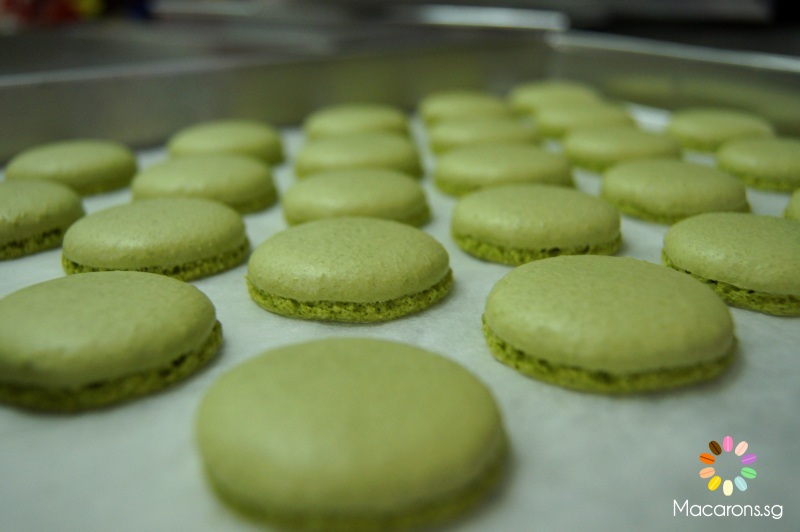 Above: Green tea macaron shells after baking. They look great!
I really thank God that I was able to start baking great looking Singapore macarons after all the countless practises. And with these shells, I'm geared up for my first tasting session with my church friends…
And I'm so looking forward to it. 🙂
Update: Want to see how my Singapore macarons eventually turned out for the tasting session? Click Here