Singapore Macarons – Enter The "Italian Meringue" Method
---

Above: Perfect white Singapore macarons shells after months of practise, using "Italian Meringue" recipe

After deciding to look for another master to learn from, I decided to turn to my good friend Joycelyn Sim (Uptownsweets.sg) to take classes. Both of us met at a cooking class almost 5 years ago, and our friendship keeps getting stronger as we encourage one another on this culinary journey of making great tasting treats.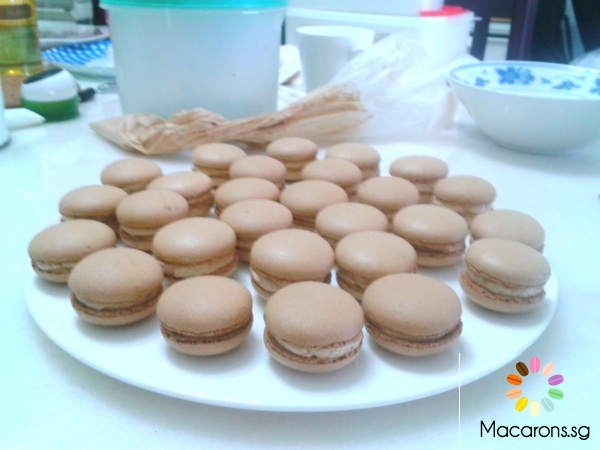 Above: Coffee flavoured Singapore macarons done to perfection with the italian meringue method.

Joycelyn has an unsurpassed track record of being able to churn out perfect looking macarons everytime she does them, which makes her the perfect coach to turn to, to turn my ugly Singapore macarons around.
And I did I tell you? I wasn't disappointed.
The "Italian Meringue" method worked like a charm here in humid Singapore, and it was so stable, my chances of success shot up to 90% immediately! And I couldn't be happier.
Ever since then, I went on a Singapore macarons baking frenzy, and had many success that followed…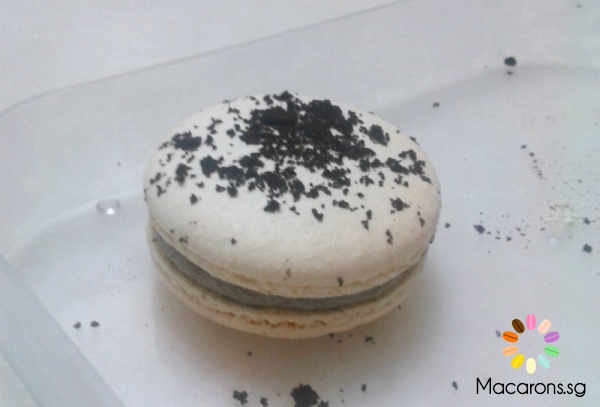 Above: One of my giant, oreo inspired, Singapore macarons, done to perfection…